Culture doesn't change overnight. We regularly encounter companies that have overhauled their parental leave / flexibility policies in a laudable way, only to find that men don't take advantage of the changes.  Perhaps that's not surprising either given how long the "breadwinner myth" has informed our image of successful masculinity.
That's why it's necessary to turn up the volume on the alternative narrative.
With our content, The Father Hood can shine the spotlight on the men who are broadening the image of the professional man by taking long-term parental leave or embracing the greater flexibility their companies offer to do the school pick-ups or work from home on a regular basis.  In the process, we'll celebrate the role models who are leading the way in this generational paradigm shift.
WRITTEN CONTENT
We create content that can be shared in newsletters, on the intranet or social media.
INTEGRATED CONTENT
Interviews with staff members can form highly relatable content that features recognisable faces from an organisation. An interview with a dad who's taken parental leave, for example, can unpack what they got out of the experience and why they'd implore other men to follow suit.
Example: Ok, This Could Be The Single Biggest Gamechanger You Can Make For Your Entire Dad Life
PRACTICAL SUPPORT
Alternatively our content can help people to navigate the juggling act of parental life with practical tips and tricks sourced from experts on how to contend with the trials and tribulations of work and parenthood.
Example: Do It Like Obama: 5 Ways To Stop Your Job From Killing Your Dad Life
VIDEO CONTENT
To bring about cultural change it's necessary to highlight positive examples.
With access to a professional studio we can create high-quality video content that tells the stories of employees who are role-modelling a more progressive way to blend their professional and family lives. This can be a great way to creative emotive and shareable content that trumpets the messages that your company wants to filter down.
This content can also be shared across social channels to draw attention to the positive changes that your company is making
Example:  Celebrating the Modern Father
PODCASTS
What are the big issues that parents are facing at your work? What strategies can help people to manage "the struggle of the juggle".
The Father Hood can record bespoke podcasts that tackle the challenges and celebrate the wins of modern parenthood. These podcasts can include interviews with your company's employees to deepen the integration.
Subjects for each episode can be workshopped in advance.
Examples :
YOUR OWN TAILORED NEWSLETTER
Our content can also be available via a monthly newsletter.
The newsletter will include four stories and can include one bespoke story unique to your organisation.
The other stories will combine practical tips, relatable first-person tales from the frontline of fatherhood and interviews with inspirational celebrity dads.
The precise mix can be modified depending on your specific requirements.
DAD MEET-UPS
We all know the benefits of strong social connections, yet dads are notoriously bad at make it happen. Mums connect via social media and mums groups far more frequently than dads. But in the context of alarming mental health statistics surrounding men, dads could clearly benefit more from these types of regular discussions and time to reflect.
We know dads can spend a lot of time at work, so this presents an opportunity for corporate partners to support men in the full lives, as your team members, but also members of their families.
This is why we encourage regular meet-ups of the dads in your team to support and ultimately retain your dads by recognising their full selves at home and work.
We recommend four dad meet-ups across the year, each with a specific focus and takeaway action:
1. Apply Your Facemask First
2. What Are Your Non-Negotiables?
3. Organise The Reinforcements
4. Your Transition Ritual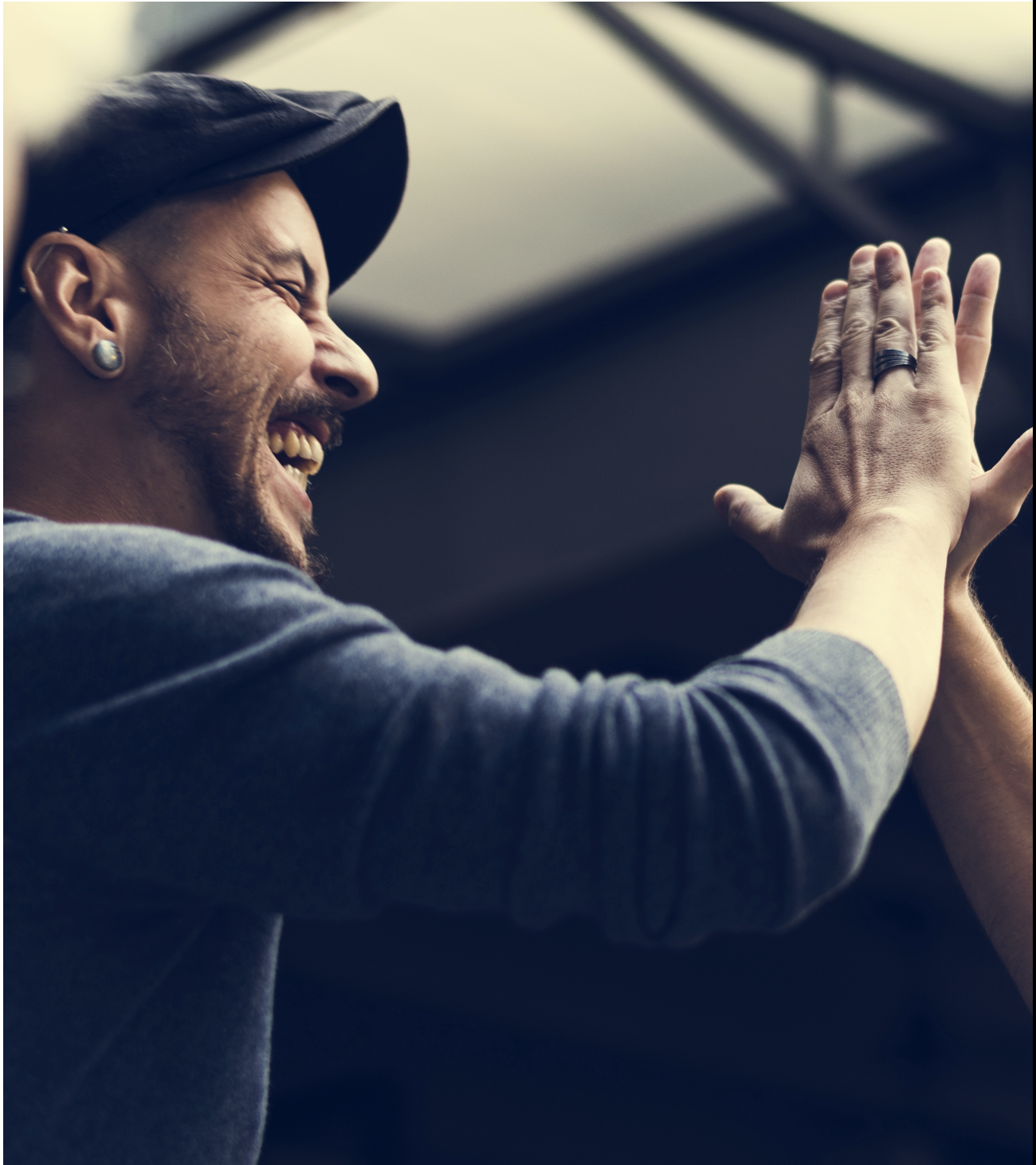 To learn more about how The Father Hood can build content for your business, please email jeremy@the-father-hood.com