WELCOME TO THE FATHER HOOD.
The new destination for Australian dads. And we are long overdue. Finally, there is a media brand to help fathers navigate through the hot mess of having kids to a place where they're living their very best lives as men. We are for dads, by dads.
We believe that becoming a father is the greatest opportunity a man can get. To be better than he's ever been before; stronger, wiser, more driven and more compassionate. And we know that the word "dad", spoken by your child, is the sweetest sound you will ever hear.
The Father Hood didn't exist when we became dads, but it's now there for you. It has everything you need, daily. A laugh. A shoulder. An effective technique for getting a house full of toddlers to go the f*ck to sleep.
We get it. Fatherhood changes you. Fatherhood changes everything. The problem is the portrayal of dads hasn't changed with the rest of the world. There is no modern father in the media that we like – the couch-potato, the sap, the buffoon. We're coming for you, Daddy Pig. Your time is up.
We are here to showcase men as fathers who are doing it their way and doing it well. There are times we're kicking goals, there are times we need to have each other's backs. This is the place.
FOUNDERS
JEREMY MACVEAN

Director
Father of Amara + Nellie + Violet
Jeremy Macvean breathed a sigh of relief when the teacher of his male-only antenatal class advised "To be a good dad, turn up and try". So that's what Jeremy has been doing ever since. Turning up to the birth of his three girls, ripping his t-shirt off for immediate skin-on-skin contact. Turning up to invest time and emotional energy into his three children in every way he can.  Turning up to build tribes of healthier, happier men through his work with the Movember Foundation. And through his business, Radiate, turning up to share his two decades of marketing and digital communication experience with the likes of Southern Cross Austereo, Peter Mac, The Women's Hospital and Telstra Health. Of every role Jeremy has ever played, fatherhood brings him by far the most joy, and is also by far the most challenging.
ANDREW McUTCHEN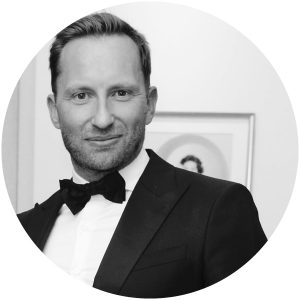 Director
Father of Indie + Isla + Neve
Friend of Stepdaughter, Alyssa
First, Andrew was a journalist, writing for GQ for five years as an Associate Editor as well as The Age and QANTAS. Then he was a publisher, founding Story Matters Most, which won a Gourmand World Cookbook Award for Chin Chin – The Book. Most recently he became an entrepreneur, founding Time+Tide, which is among the world's most read wristwatch websites and the official watch partner of WISH Magazine in The Australian. Somewhere in the midst of all that, he and his wife Fiona had three daughters in four years. Now, he intends to combine everything – writing, publishing, building a digital tribe and madly scrambling to raise his children with love and attention – in The Father Hood, Australia's new destination for fathers.
LUKE BENEDICTUS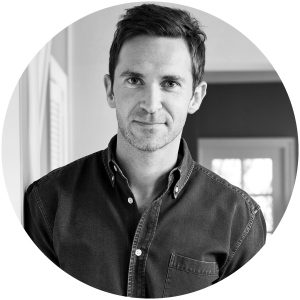 Director
Father of Joe + Marc
Luke Benedictus has spent 20 years working for magazines, newspapers and websites. He was previously the editor of the Australian edition of Men's Health while former lives include working as editor of Dazed & Confused (Au) and stints at The Age, The Sunday Age, The Sun Online (UK) and Eurosport (France). Having grown up in England, he moved to Australia in 2002 where he now lives with his wife and two young sons. He was compelled to have children primarily as an outlet for his weak puns and feeble one-liners.