WELCOME TO THE FATHER HOOD.
The Father Hood is a new branded movement for modern dads, designed to help them survive and thrive in the only job that really counts. As the name suggests, we're a virtual "neighbourhood" or community that offers support, advice and inspiration for dads
Importantly, in uncertain and isolated times, our method of delivery is digital and brought to you by a team with a proven record of building, nurturing and calling digital tribes to action. More specifically, we've got runs on the board in making content that resonates with men.
The time for The Father Hood is now. That's because fatherhood is undergoing a transformation. Dads today spend three times as many hours a week with their kids as dads did in the 1960s. Traditional gender roles are being reinvented to create greater demands on fathers than ever before. The ongoing fallout from COVID-19 is only cranking up the pressure.
We believe that until it's unremarkable for men to play an equal role in domestic life, it will remain remarkable for women to play an equal role in the workforce. And that's why we're focused on supporting dads at work, to benefit everyone. Contact us today to discuss how we can drive positive cultural change in your workplace.
FOUNDERS
JEREMY MACVEAN

Director
Father of Amara + Nellie + Violet
Jeremy Macvean breathed a sigh of relief when the teacher of his male-only antenatal class advised "To be a good dad, turn up and try". So that's what Jeremy has been doing ever since. Turning up to the birth of his three girls, ripping his t-shirt off for immediate skin-on-skin contact. Turning up to invest time and emotional energy into his three children in every way he can.  Turning up to build tribes of healthier, happier men through his work with the Movember Foundation. And through his business, Radiate, turning up to share his two decades of marketing and digital communication experience with the likes of Southern Cross Austereo, Peter Mac, The Women's Hospital and Telstra Health. Of every role Jeremy has ever played, fatherhood brings him by far the most joy, and is also by far the most challenging.
ANDREW McUTCHEN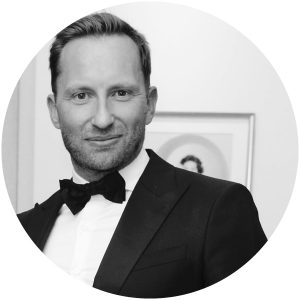 Director
Father of Indie + Isla + Neve
Friend of Stepdaughter, Alyssa
First, Andrew was a journalist, writing for GQ for five years as an Associate Editor as well as The Age and QANTAS. Then he was a publisher, founding Story Matters Most, which won a Gourmand World Cookbook Award for Chin Chin – The Book. Most recently he became an entrepreneur, founding Time+Tide, which is among the world's most read wristwatch websites and the official watch partner of WISH Magazine in The Australian. Somewhere in the midst of all that, he and his wife Fiona had three daughters in four years. Now, he intends to combine everything – writing, publishing, building a digital tribe and madly scrambling to raise his children with love and attention – in The Father Hood, Australia's new destination for fathers.
LUKE BENEDICTUS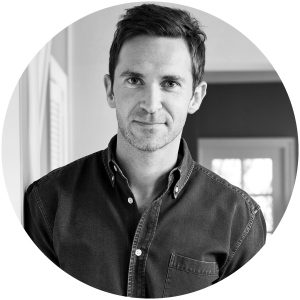 Director
Father of Joe + Marc
Luke Benedictus has spent 20 years working for magazines, newspapers and websites. He was previously the editor of the Australian edition of Men's Health while former lives include working as editor of Dazed & Confused (Au) and stints at The Age, The Sunday Age, The Sun Online (UK) and Eurosport (France). Having grown up in England, he moved to Australia in 2002 where he now lives with his wife and two young sons. He was compelled to have children primarily as an outlet for his weak puns and feeble one-liners.