The Father Hood was formed to offer support, advice and inspiration to modern dads. But after 18 months of interviewing countless dads, educators and academics, we realised the single biggest issue that stops modern dads from being more hands-on is the workplace. The implications of this are wide-ranging, too, because until it's unremarkable for men to play an equal role in family life it will remain remarkable for women to play an equal role in the workforce. This light-bulb moment prompted our workplace program that's subsequently seen The Father Hood partner with a host of companies from L'Oreal to LinkedIn.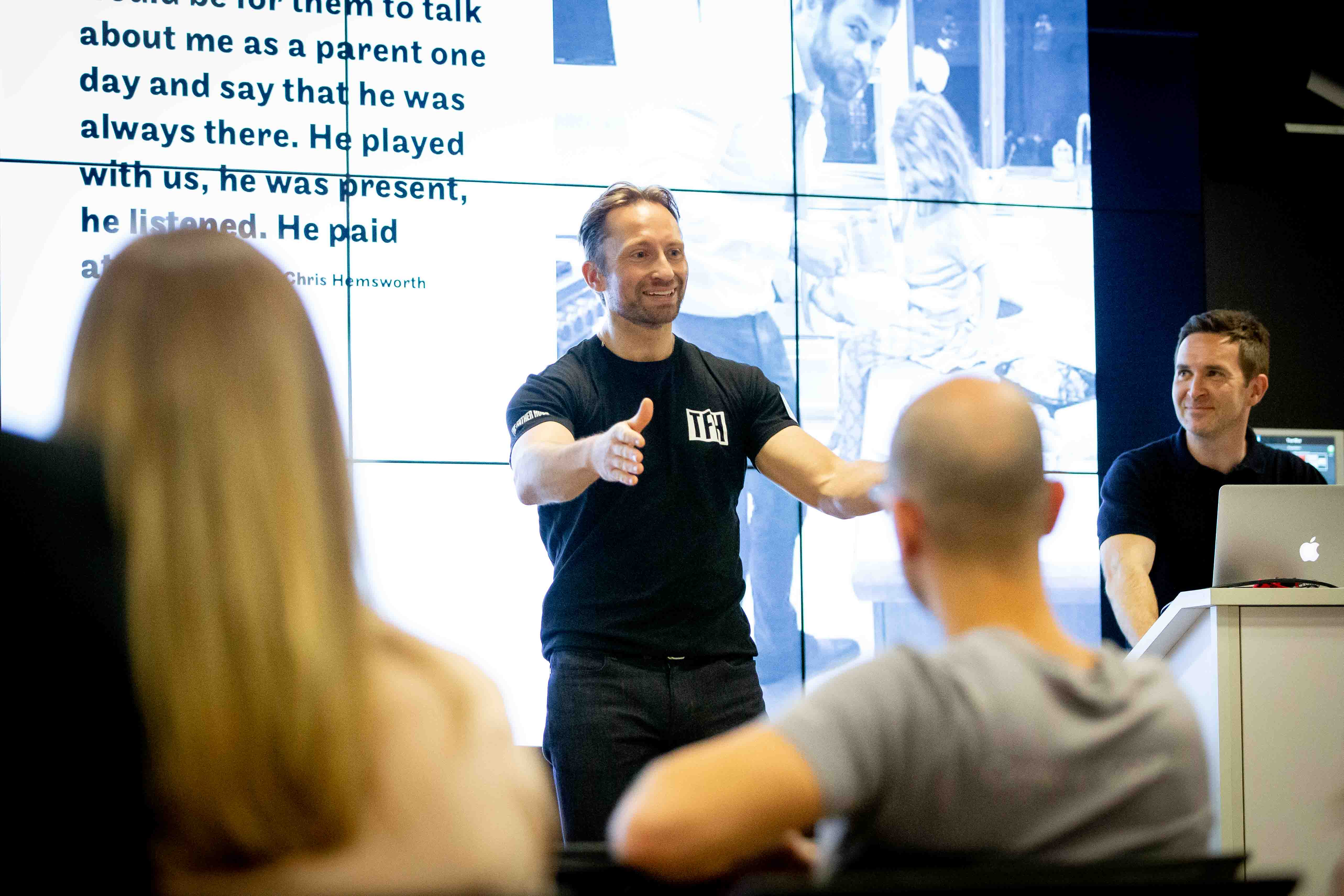 WHAT WE DO
We offer a three-part process that gives you insights about the status of dads in your organisation, and then engages with them on an ongoing basis.
First we listen and learn. We conduct thorough focus groups and then feed back to your executive team the issues and concerns of the dads in your organisation.
Second, we inform and inspire your teams with engaging presentations that showcase the flexible working options on offer, as well as the latest thinking on how to make the glorious mess of modern parenting work.
Finally, we engage and energise offering an ongoing form of support through tailored content.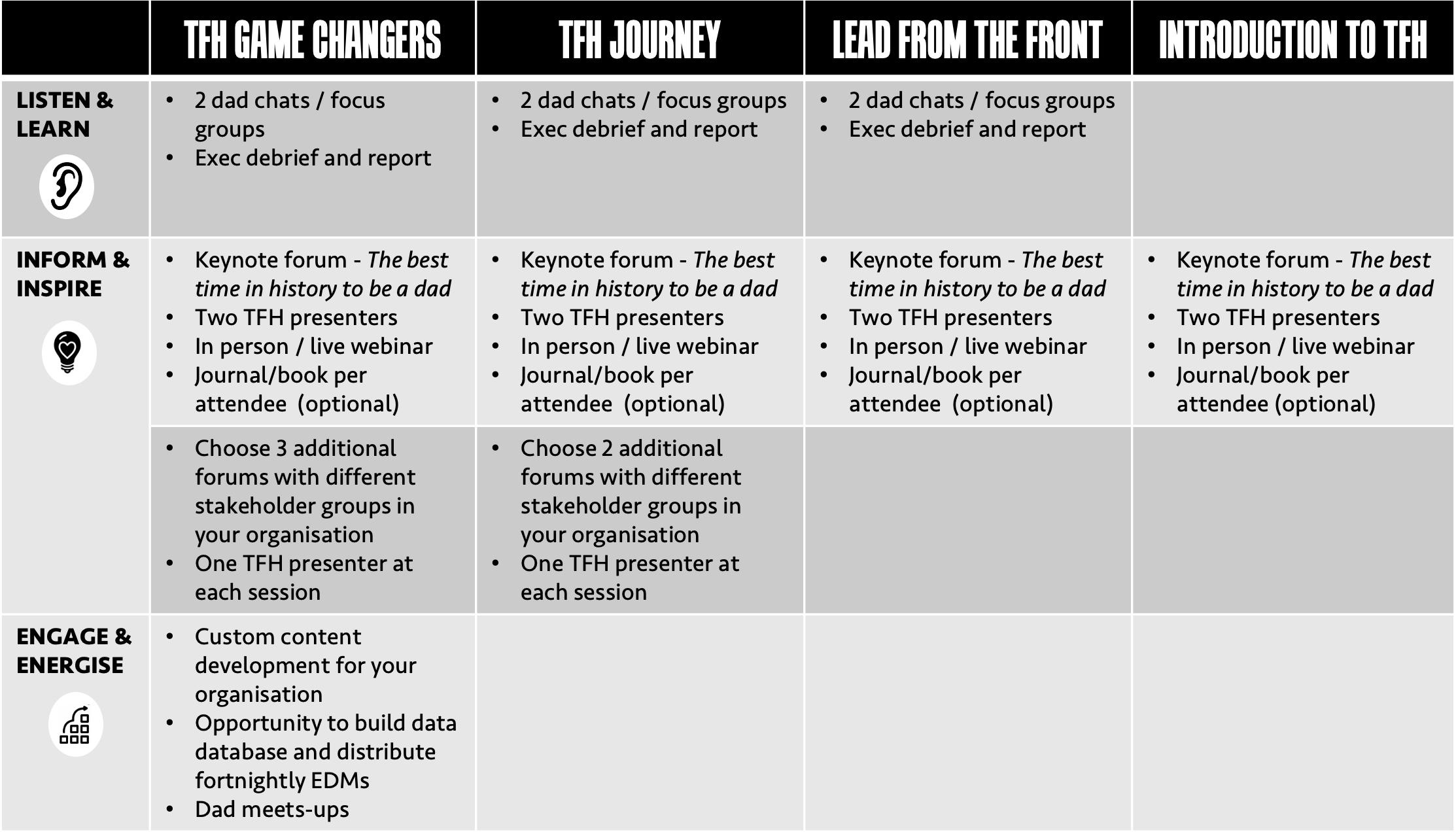 HOW YOUR COMPANY WILL BENEFIT
The benefits for your business in stepping up to support their dads will be far-reaching. Multiple studies have shown that companies that adopt forward-thinking parental leave policies and flexible work options for parents have higher employee engagement and retention; higher employee productivity and a lower rates of absenteeism. For companies looking to retain their talent, policies that allow for work-life balance are critical to the bottom line.
CUT RECRUITMENT COSTS
Research from the Centre for American Progress found it costs approximately 20 per cent of an employees' salary to replace them. The study revealed that the costs of high turnover levels can potentially be avoided by implementing basic workplace flexibility and parental leave policies.
INCENTIVISE STAFF
"Parenting perks provided a stronger incentive to stay with the company than increased salary," reported the Harvard Business Review looking at new research from Edinburgh University into family leave policies and parenting culture in Scotland. Flexibility is becoming the ultimate perk.
BOOST EQUALITY IN THE WORKFORCE
A Swiss study in 2014 showed that if parental leave policies are available to each parent, it enables a more equal division of work between women and men by fostering parental involvement in the care of the child.
Reach out to have a chat with us about how The Father Hood can help your workplace: jeremy@the-father-hood.com