I was a rebel growing up. I was a really difficult child – very, very problematic. I was always in trouble and the teachers had my dad on speed dial. But my father was very good at always letting me be myself and make mistakes for myself.
When I was 18 I wanted to leave home and move to the UK to become a chef. There were just two problems: I couldn't speaking any English and didn't have a clue how to cook!
But my father was the one person who said to me: "You can do this. Just go for it." That helped me because, although I was adventurous, I was also really scared. But my father put all his confidence and trust in me. He encouraged me to take that step and go overseas.
I ended up working as a bouncer for this club / restaurant in Edinburgh called Indigo Yard. It was one of the fanciest places in the city. I wanted to work in the kitchen but, because I'd done judo all my life, at first, they just gave me a job on the door.
Sascha was over there from Australia working as a waitress. I still couldn't speak English so I used to just write all these sentences down from the dictionary and repeat them to people. The first time I met Sascha, I said to her: "You have beautiful eyes."
I didn't understand what she said back to me. But that seems to have been the right move because we've been together for nearly 20 years now and have two kids (Claudia 8 and Morgan 5).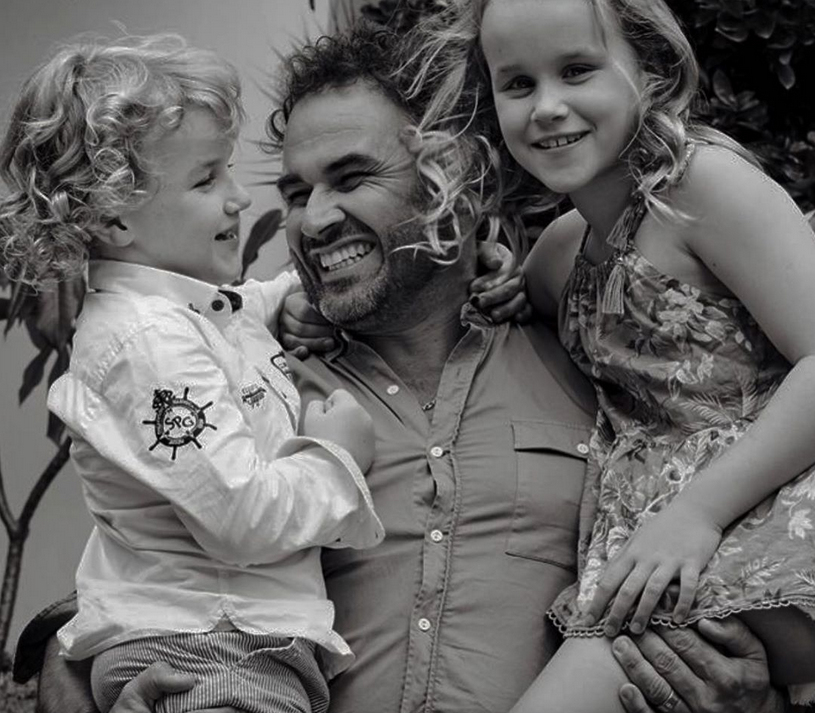 What's the secret to a lasting marriage after kids? Keep it fun. Make your partner laugh. To keep a marriage alive you need to keep it exciting. After you have children, there's so much going on that it's really easy to forget what ignited the flame when you first met your partner. But you have to keep it going. You need to still treat her like when you first met her. Don't become complacent, look after yourself and don't let the relationship become monotonous. Routine is the biggest enemy of love, I think.
When Claudia was born, I made a choice to try and be the best father I could be. But that meant I had to give up other dreams. Because you cannot be everything in life.
So I closed the restaurant. I gave up on my dream to try and become a great chef. Because I knew that to try and do that would mean working 18 hours a day in the kitchen. And I couldn't do that while also trying to be the best father at the same time.

That decision was the best thing I've ever done. I gave up the restaurant and I spent three months at home with Sascha. I changed the nappies, I helped with the feeding, I did all the cooking. But at the same time I had all this fear. If I don't have a restaurant, I'm not going to have a job and I need to pay the bills and look after my family.
What actually happened to me was so positive, it was like a domino effect. Because when you are happy at home, your perspective on life changes.
I started to do personal cheffing but my mood and attitude for life was now so different and so positive, the people in this catering job booked me again. Suddenly I had another 10 bookings, 20 bookings, 30 bookings. That is when my TV career started to get going, my financial situation started to get better and I started to book bigger events. Prioritise. That's the best advice I can give to any dad. Put your family first.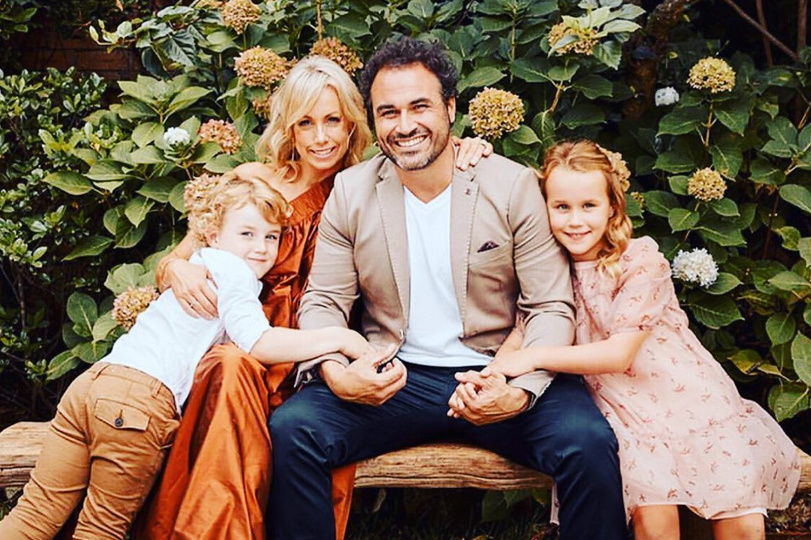 We still try and prioritise now we have two kids. If my children are doing a school concert or a little performance in assembly, we will put that date in our calendar and make it as important as a work photoshoot or the Good Food and Wine Show. You have to make your personal life as important as your professional life.
But I'm far from being the perfect dad. I was the worst homeschool father in the world. Thank god for my wife! I was the worst! I got so stressed and I couldn't keep up with the class. I was the guy that said, 'OK, I don't think we're homeschooling today, let's go play outside…'
The hardest thing of being a dad for me is never knowing if I'm doing a good job. It's not like there's a checklist to follow good job. So that is now my biggest fear, but it's also what ensures that I'm always trying my best. I'm trying to be an example that my kids can copy. Do I feel any pressure? All the pressure in the world!
The Living Room returns to Ten on July 3