Tom Hanks is Hollywood's Everyman, a scandal-free good guy who's clocked up an epic career on the silver screen. But in an in-depth new interview he reveals how tough it was to juggle being a young dad at 21 with a career that was still spluttering into life.
In the profile, Hanks, 63, opens up to The New York Times about the mistakes he made in those early years of fatherhood.
Hanks and his first wife, Samantha Lewes, had two children – his son Colin and daughter, Elizabeth – before splitting in 1985. Three years later, he married Rita Wilson, his co-star in Volunteers, with whom he had two more sons, Chester and Truman. But Hanks admits that today his memories of the initial years of dad life are tinged with a certain regret.
Reflecting on that time, Hanks says, "I start thinking about mistakes I made with my own kids and not explaining things or not being there for them. Or being so preoccupied with other things that are going on in our adult world.
"My son Colin was born when I was very young. As well as my daughter, but that means we have this gestalt understanding because they remember when their dad was just a guy trying to, you know, make the rent. My other kids, they were born after I had established a beachhead in every way. And so their lives were just different."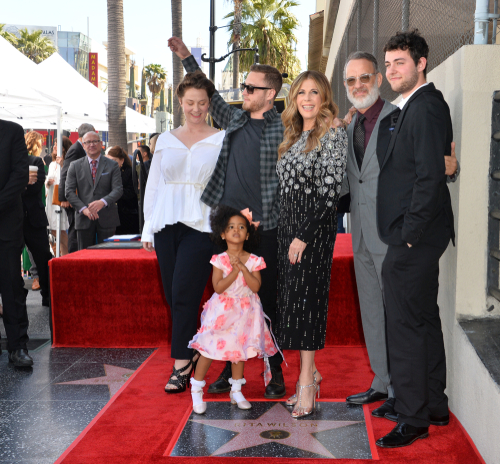 But with more than 40 years of fatherhood behind him, Hanks has come to realise that the idea of being a perfect parent is a myth.
"Somewhere along the line, I figured out, the only thing really, I think, eventually a parent can do is say I love you, there's nothing you can do wrong, you cannot hurt my feelings, I hope you will forgive me on occasion, and what do you need me to do? You offer up that to them. I will do anything I can possibly do in order to keep you safe. That's it. Offer that up and then just love them."
In the same way, he's philosophically accepting about his parents' role in his own hard-knock childhood.
Hanks grew up in Northern California and was five when his parents divorced. He and his older brother and sister lived with his father, while another brother lived with their mother. Money for both parents was in short supply. His father worked in a succession of small restaurants and eventually remarried. Amid a shambolic childhood, Hanks remembers having to move house every few months.
With his dad working long restaurant hours, Hanks and his siblings were regularly left to look after themselves. Often they only knew what time it was because of what was on television.
"No one told me how to brush my teeth," he says. "I never flossed until I was out of high school, because dental hygiene was handled by a filmstrip that we saw in second grade that said, really, try to eat an apple, and that cleans your teeth. So, hey, I had an apple last week, so my teeth are kind of clean."
Crucially, however, he holds no resentment towards his parents because he understood how they were simply trying to survive. It's an empathy that's only deepened with his own experience as a dad.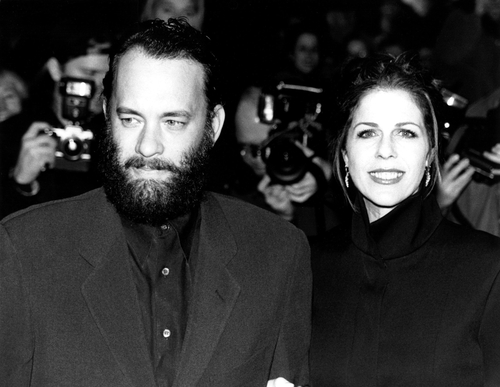 Hanks' parents never explained things to him as a boy but that was because, he believes, "They didn't have the verbiage. They didn't have the vocabulary. And they were so racked with self-loathing and guilt and et cetera, all that stuff that went along, and there were four of us, for God's sake, and they just, you know, couldn't do it. Now, I've got four kids myself, and as soon as you start having your own kids, you go, like, oh, I get it."
Read the full New York Times interview here