Alex Rance is a paradox. On the field, the Richmond vice-captain has earned a reputation as one of the top defenders in the modern game. Off it meanwhile, he's written two children's books – Tiger's Roar and Rabbit's Hop – and started his own school, The Academy. Given these extracurricular pursuits are squarely focused on generation next, you'd assume they were inspired by Rance's experiences as a dad. But the 29-year-old doesn't have any kids. Yet.
"I'd love to be a dad one day, Rance admits. "But probably the reason why I haven't had kids yet, is because of my lifestyle. Right now, I'm not emotionally available enough to be able to provide for them."
Life as an elite sportsman, he believes, requires a one-track mindset if you truly want to excel. "As a professional athlete, it'd be hard to be everything that you want to be as a dad. As an athlete, to be great you have to be very selfish. You can't go out when you want to go out, you can't eat whenever you want to eat. You're not as flexible as what you'd like to be."
Rance's all-or-nothing attitude was partly inspired by his father Murray, who captained the West Coast Eagles. "He never pressured me to be a professional footballer, but something he made very clear was that, once you've decided what you want to do, then don't half-arse it.
"He'd tell me: 'You've got to take pride in what you do, you've got to be disciplined, and you've got to make sure that you've given yourself the best crack to be successful, because I don't want you to make excuses down the track that it was someone else's fault.'
"And I think that's probably the reason why I'm waiting to have kids. If my son or daughter grew up and didn't become an upstanding member of society, I would like to think, 'Well, I've done everything within my power as a father to help them be a good person – it was just bad luck or a bad association or whatever. But I've tried my very best to be a good role model and a good dad. That's why I'll wait to have kids, just so that I can say that I've given everything to my family."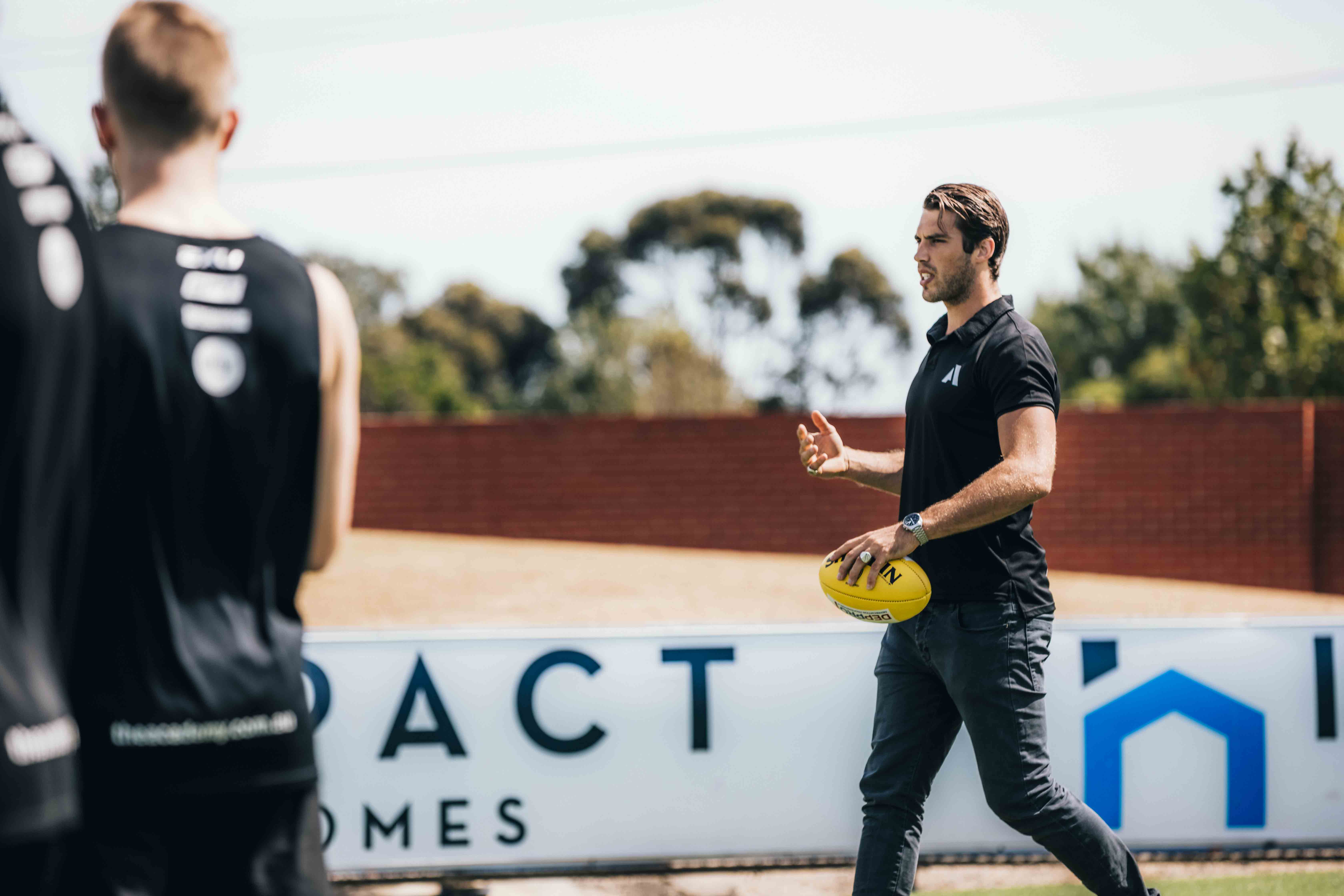 It's this single-minded commitment that's propelled Rance to the top of the game. He made the All-Australian team for the first time back in 2014 to fulfill a life-long dream. But having spent years working relentlessly towards that goal, he found he was still curiously dissatisfied once he achieved it. "I thought to myself: 'Why aren't I happy?'," he recalls.
That experience triggered a bout of soul-searching in which Rance considered leaving the game. But when he reflected on what he'd miss most about playing footy, he realised it was the chance to act as a mentor and pass things onto his younger teammates. "And that's what really led me down the path of becoming an educator."
The result is The Academy, a project he dreamed up after considering his own school days. Chatting to an old friend, Rance realised that he'd often felt disengaged at school and failed to learn as much as he probably should have. Pondering alternative methods of education got him thinking: would it be possible to create his own school?
"It's not an AFL school, it's a passion school, " Rance explains of The Academy. "We contextualize the content the kids learn through their passion."
What this effectively amounts to is filtering the educational rudiments through subjects that are relevant to the pupils' own lives.
"So for numeracy, instead of studying algebra and trigonometry, the kids will get GPS units, and then track their data to work out how they can get the most out of their running performance and when they should have rests. So they're crunching numbers and working out what's actually going to be beneficial for their passion, rather than just learning for the sake of it."
Not surprisingly, given Rance's own passion is football, AFL focuses highly on the agenda – kids need to be playing the sport to get in. But the curriculum is based around what he believes are the "three Ps that contribute to holistic happiness" namely the personal (what makes you tick), the professional (the skillsets you need to reach your destination), and the passion (what drives you). "If you've got those things nailed in your last two years of schooling, I feel like you're going to be far more successful than someone who just has ticked a box, got a number, and then has to make everything else up on the run."
What then should a kid do if they're yet to figure out where their true passion really lies?
"I really love the movie, Yes Man with Jim Carrey," Rance explains somewhat unexpectedly. "In the movie, he just can't say 'no' to anything. I feel like when you're young you should have that philosophy because there's no real consequences. You should just try everything whether that's doing a knitting course or playing the guitar. To find your passion, just throw all your preconceived ideas of what's acceptable or not, out the window. Just try things."
This give-it-a-go mindset is something that Rance has adopted himself. Prior to The Academy, he'd trained for his pilot's license, completed a real-estate agent's course, attempted a carpentry apprenticeship and "tried to build" some apps. "As time went on, I worked out what my dream job actually could be."
The resulting job description has wound up something along the lines of: professional sportsman / educator. Expect to see the title of "dad" added to that list in the not-too-distant future.
POSTSCRIPT: The Academy is transitioning to an independent school model. The establishment and operation of the Academy as a school is subject to registration being granted by the VRQA.