Let's not sugar coat this one. Parenting is a total and utter shitshow in a COVID-19 lockdown. And Melbourne, the home of The Father Hood, is back in it. FOR THE NEXT SIX WEEKS. We can leave our houses for one of only four reasons. And going to your local watch retailer to check out the new TAG Heuer Carrera Sport Chronograph collection is not one of them.
We'll put the violins away, but for hands-on parents, this has an impact on the wrist. Because daily care of children, especially small ones, requires a watch that can handle a real beating. The home schooling. The endless catering requests. The hourly pulling apart of fights and scraps.
Fortunately, watches are something I know a thing or two about. When I'm not working on The Father Hood, I'm immersed in Time + Tide, the Australian watch authority that I founded six year ago. And this is my dad watch of choice…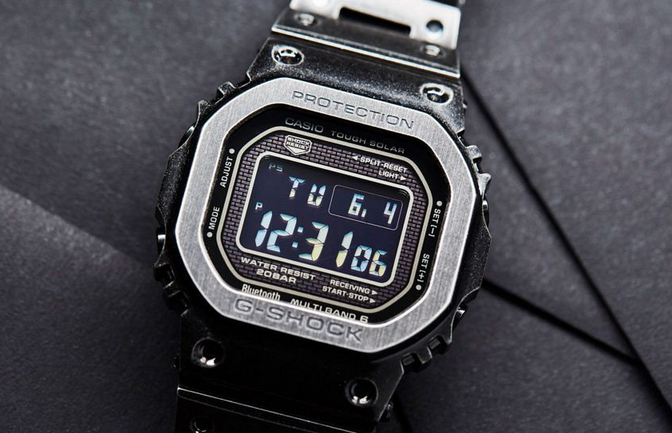 The Full Metal G-Shock GMW-B5000V really is the perfect watch for this stage of life. No drop from a bench while attached to a soft toy (the kids like to do that for some reason), or hurl across a room at a sibling, or rinsing in a bath-time dip is too much for this watch.
It's my first G-Shock in way over 20 years. When I first saw it, I was in. Holy smokes. It actually looked like it was smoking, from some war it had just emerged from, still ticking. Intense desire.
A lot of guys are into G-Shock and have kept the love alive since you were teenagers, or younger. I have not. My last model was some kind of lurid colour, and made of resin. It had some wicked graphic displays that at the time were cutting-edge, man. It was one of my favourite things. But then I grew up and moved on. So, even though I've left this era of digital watches happily behind since, there was a pang of nostalgia to see the shape of this model. And there was the aforementioned excitement about its aesthetic.

Once I put it on I felt … Pretty freaked out. This unit is solid. It's totally counterintuitive to wear a heavy G-Shock. All the muscle memory of the past is useless. Wearing this G-Shock as opposed to resin models is like going from a balsa wood plane to an A380. I also felt that
Looks-wise … It's a classic. That big old rectangular box with the ears on each side protecting the pushers. The rivets on the cushiony lugs and the technical look to the screen. Stone-cold classic. The original DW500 has only recently started to get the respect it deserves in the pantheon of classic watch designs. It is big though, and it rides right up, on account of those only slightly tapered lugs. Anyone who's become accustomed to integrated steel bracelets will feel this bad boy riding up, and when you look down, you see the away side of the bracelet tiering down only at a slight tilt. Hey, it's a G-Shock, what are you gonna do?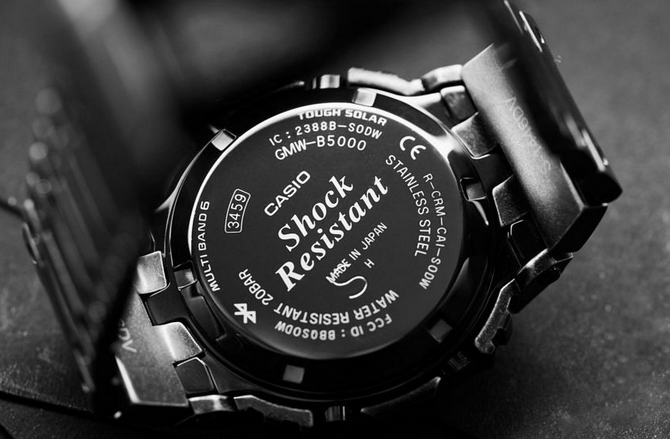 What stood out to me … The patinated/distressed look of the bracelet and case really is the shit. So genuinely worn-looking and also even, which is also somehow pleasing. I expected it to be the best thing about the watch. It delivered.
What I'd change … This is not a cop-out. For what it is, this watch is perfect. It's a G-Shock. It's heavy. It looks tougher than you. It looks like it would have wild stories if it could talk.
Casio G-Shock GMW-B5000V, $1499 AUD