It's official – kids around Australia are barking mad for Bluey. They're busting doggy dance moves and dropping catchphrases like 'Whackadoo!' and 'Dollarbucks!' daily. Dads are feeling the love too, with some even confessing they watch the show solo.
Packed with playful adventures for children and plenty of in-jokes for parents, Bluey is a rare animated show that speaks to both. Smart, sincere and funny, it's also a loving tribute to childhood – our kids' and our own – and growing up in Australia.
To celebrate the nation's hottest dogs, here's The Father Hood's take on the best episodes from season one. We welcome all feedback and passionate debate.
10. Bob Bilby
When the kids bring their class mascot Bob Bilby home for the weekend, they're meant to show him a good time. Instead, they just show him their screens – a lot. Tech addiction is a hot button topic for families and this clever episode delivers a poignant lesson rather than an OTT lecture.
Best quote: "This is all my stuff from when I used to be cool" – Dad looking for his old camera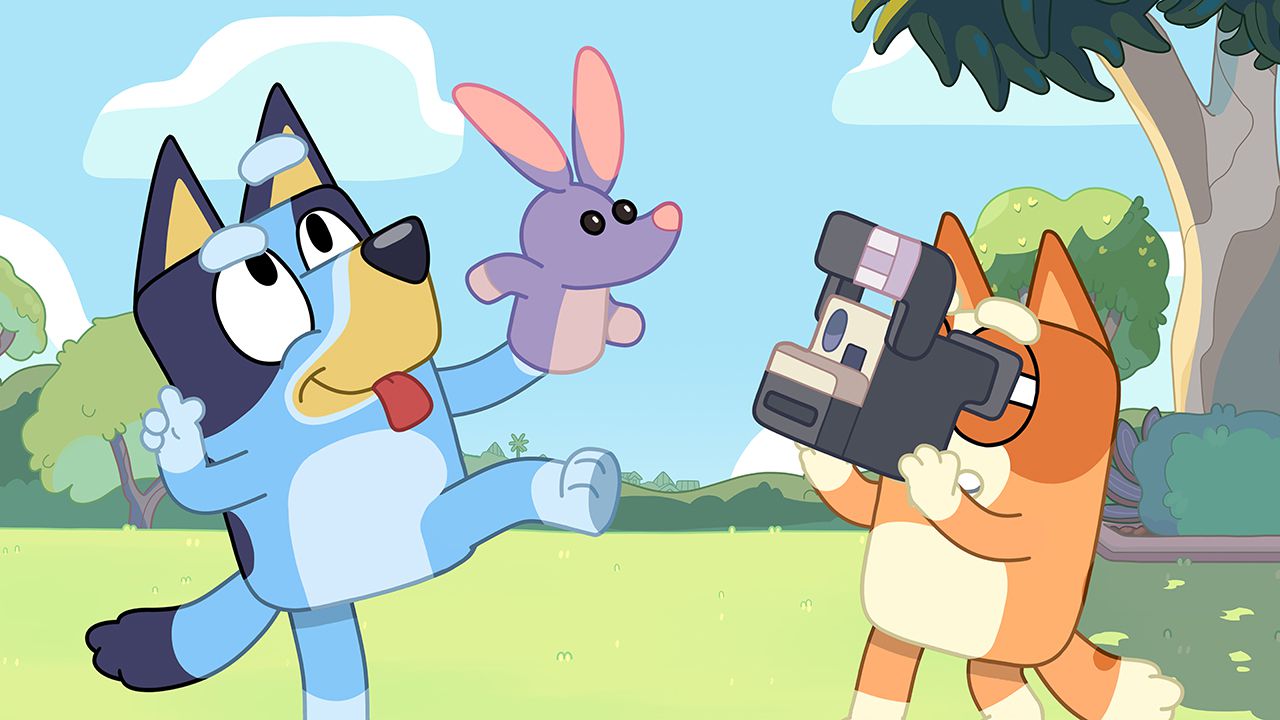 9. Blue Mountains
Hand puppets are the stars of this show, as mum and the kids' fingers take a tickly trip across the Blue Mountains, aka Dad's body (that reads weirder than it should).
Dad's hand plays a cheeky fox who tries to lure them into his stinky cave (that's his mouth, by the way). One of our favourite eps, hands down.
Best quote: "It's like bouncing on a massive pikelet" – Mum exploring the 'Blue Mountains'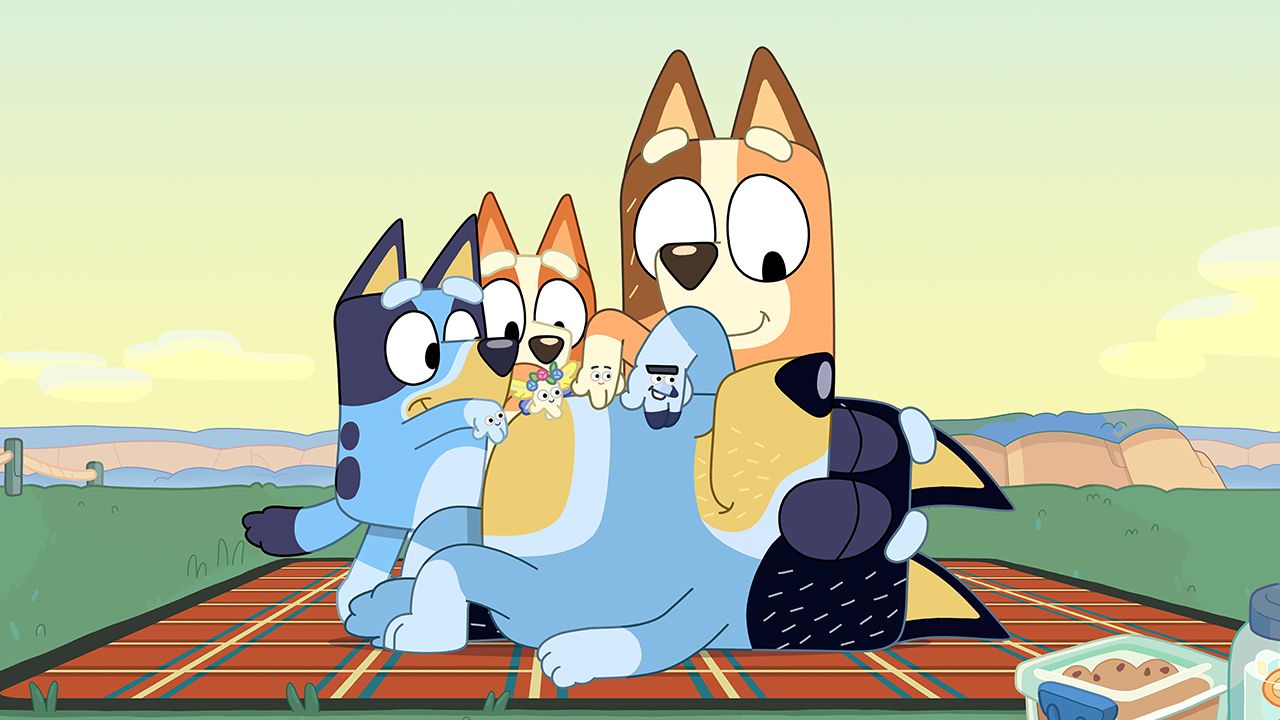 8. Calypso
Essentially this episode's just about kids playing at preschool – Bluey's running a fish and chip shop (with no fish), Indy's moving out with her baby and the Terriers are defending a Roman fort. But the way their activities weave together and culminate in an inspiring musical finale reveal the true magic in every-day play.
Best quote: "Ergh, I've had no sleep all night" – a tired Indy nursing her 'baby' doll.
7. Yoga Ball
This one would score a spot for its Raiders Of The Lost Ark reference alone (the kids run from a giant yoga ball 'boulder' down the hall), but it also features Dad's hilarious 'elevator' trick and sage advice about playing too rough. Solid gold.
Best quote: "Raiders!"
6. Shadowlands
Throwing shade takes on a whole new meaning as the kids play a game in the park where they can only walk in the shadows. It's a delightful and thrilling adventure that also teaches the pups that games are more fun when everyone plays by the rules.
Best quote: "Move your sausage legs!" – Bluey to Snickers
5. The Claw
Dad impersonating a giant Skill-Tester 'magic claw' is a season highlight. When he makes the kids do chores to earn real money for more tries, it's even funnier. We'll have to try this one at home.
Best quote: "Magic Claw has no children. His days are free and easy" – Dad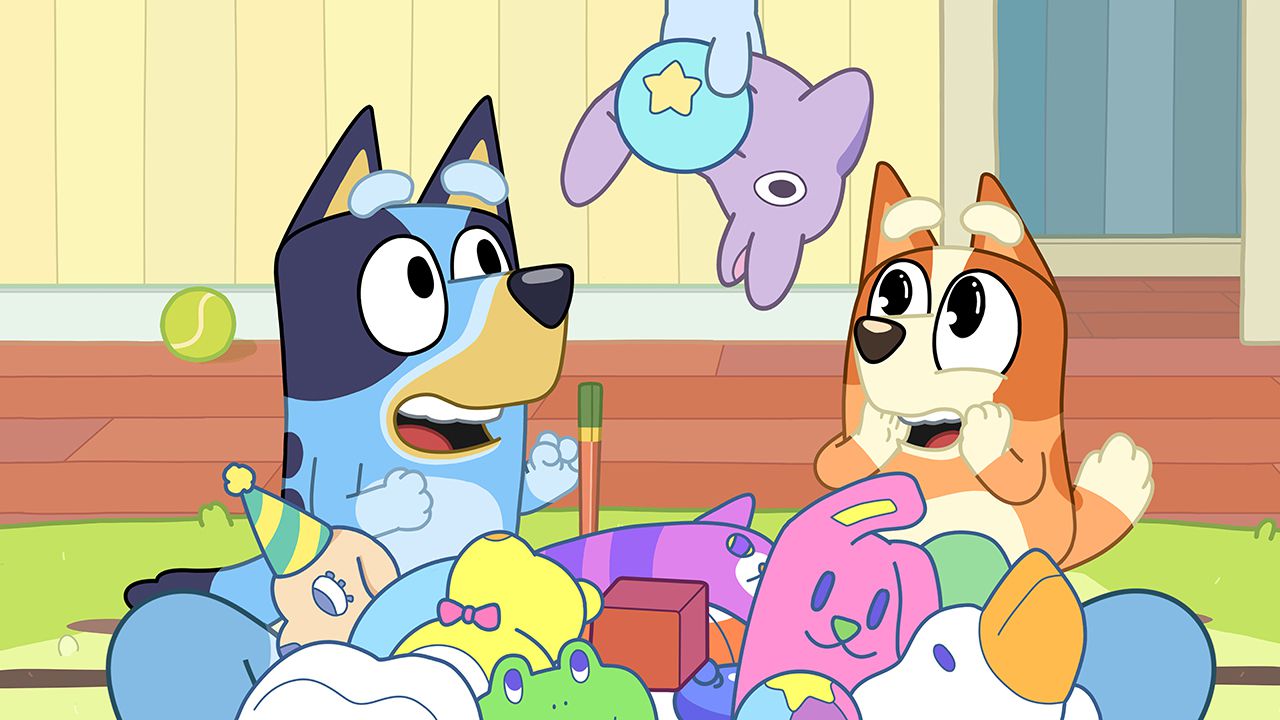 4.  Bike
Bluey can't ride her bike, Bingo's battling the bubbler, Bentley can't conquer the monkey bars and Muffin keeps wrestling her backpack.
Four kids facing challenges in the playground. One inspiring message about the power of perseverance.
Best quote: "I'd like to get down now!" – Bentley, stuck on the monkey bar
3. Pool
This one's for the parents. At one time or another, we've all ditched planning and packing and tried to do something spontaneous. Dad takes the kids to Uncle Stripe's pool (he's on holiday in Bali, LOL) and forgets to pack … well, everything.
Luckily, 'fusspot' mum arrives to save the pool party, teaching everyone that even boring things like packing are important some times.
Best quote:
"Dad, what does Aaaaabbbuuuukkkkjjjjkkkk spell?" – Bingo
"Aaaaabbbuuuukkkkjjjjkkkk!!!" – Dad
2. Markets
Five dollarbucks goes a long way in this super-fun ep about friendship, finance and food allergies. Financed by the tooth fairy, Bluey goes on a spending spree with her hippie chick friend Indy and learns an important lesson about how money works along the way.
Props to pooping pony Buttermilk– that scene makes us LOL every time.
Best quote:
"Have these Poffertjes got any wheat, sugar, gluten or dairy in them?" – Indy
"That's all they've got in them!" – Poffertjes stall owner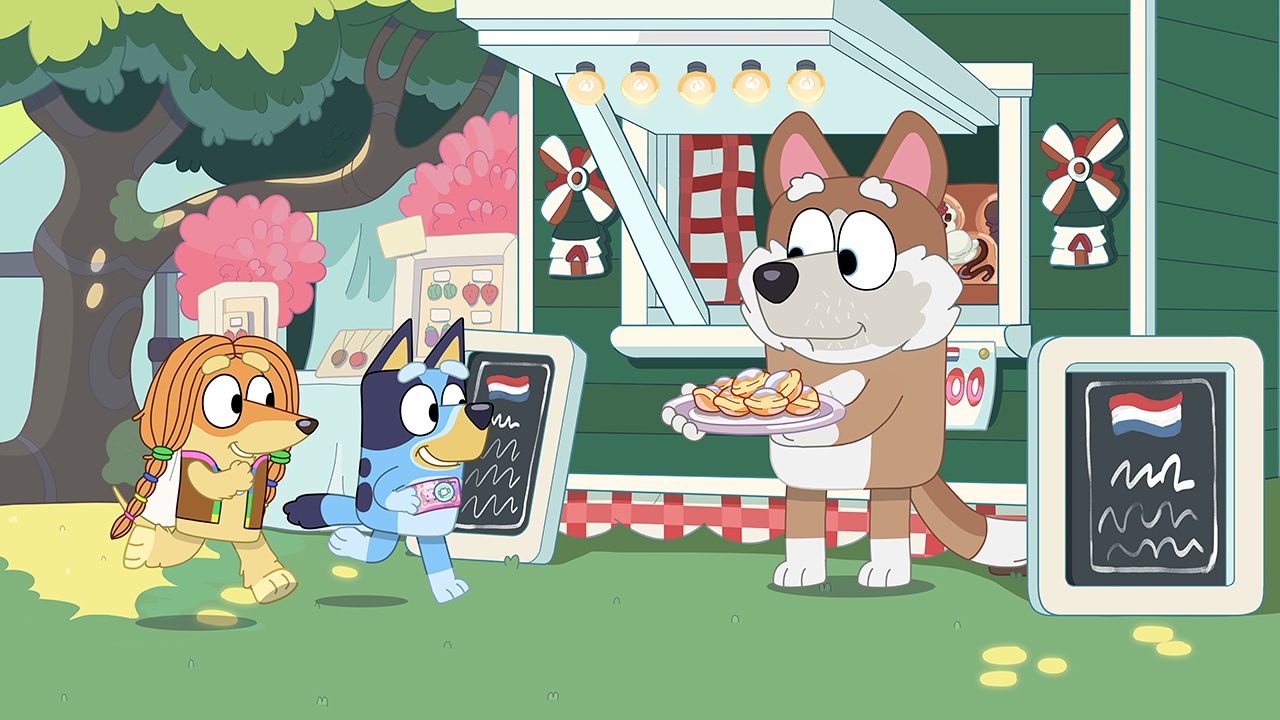 1. Takeaway
"This episode should win an Academy Award," one passionate parent told me. In a situation dads and mums know all too well, a simple five-minute wait for takeaway food sparks a chaotic chain reaction of events that involve messy puddles, 'bush wees' and one utterly destroyed dinner.
It's hilarious and way too relatable, but it's the fortune-cookie finale about cherishing childhood that makes this episode truly special, and our number one.
Best quote: "Leave without the spring rolls? Is she crazy?" – Dad