As part of The Father Hood's corporate offering, we offer a range of packages (see below) designed to give companies key insights about how the dads in your organisation are faring, while informing and inspiring them about on how to win at home and work. Central to this is The Father Hood's keynote forum on why: "It's the best time in history to be a dad".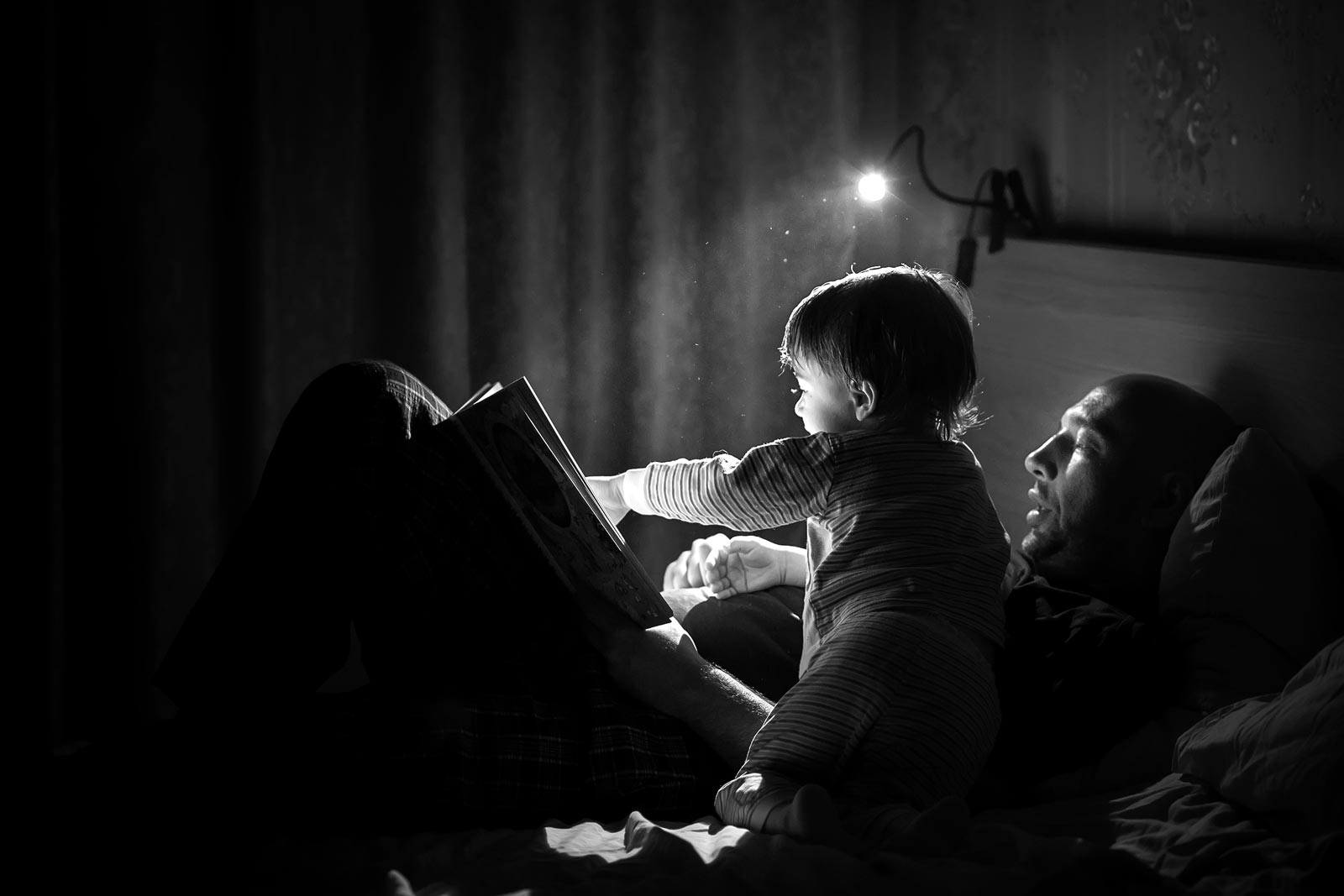 TOPIC IN BRIEF
Fatherhood is life turned up to 11. But dads today have the opportunity to be more actively and emotionally in their kids' lives than ever before. Research shows this has multiple upsides for men, for their children and for their partners. So are you making the most of the opportunity in front of you? Make no mistake, it's not always easy and it takes courage to truly lean into the gig, but the potential benefits are huge for you and your family.
WHAT DOES YOUR TEAM LEAVE WITH?
Inspiration about the changes happening around us and what they mean for you and your family.
Discussion of modern fatherhood perspectives ignited by some revelations from our archive of expert interviews.
Reflections on the parenting partnership – remember boys, the aim is equality with your partner, not your dad.
An honest appraisal of the very real challenges and how to best navigate them.
It's hard but it's worth it! There is a mountain of research that shows how kids with highly engaged fathers are proven to thrive with better levels of sociability, confidence and self-control. We'll share some of these studies to incentivise the importance of change.
RECOMMENDED AUDIENCE
Everyone!
THE FATHER HOOD WORKPLACE PACKAGES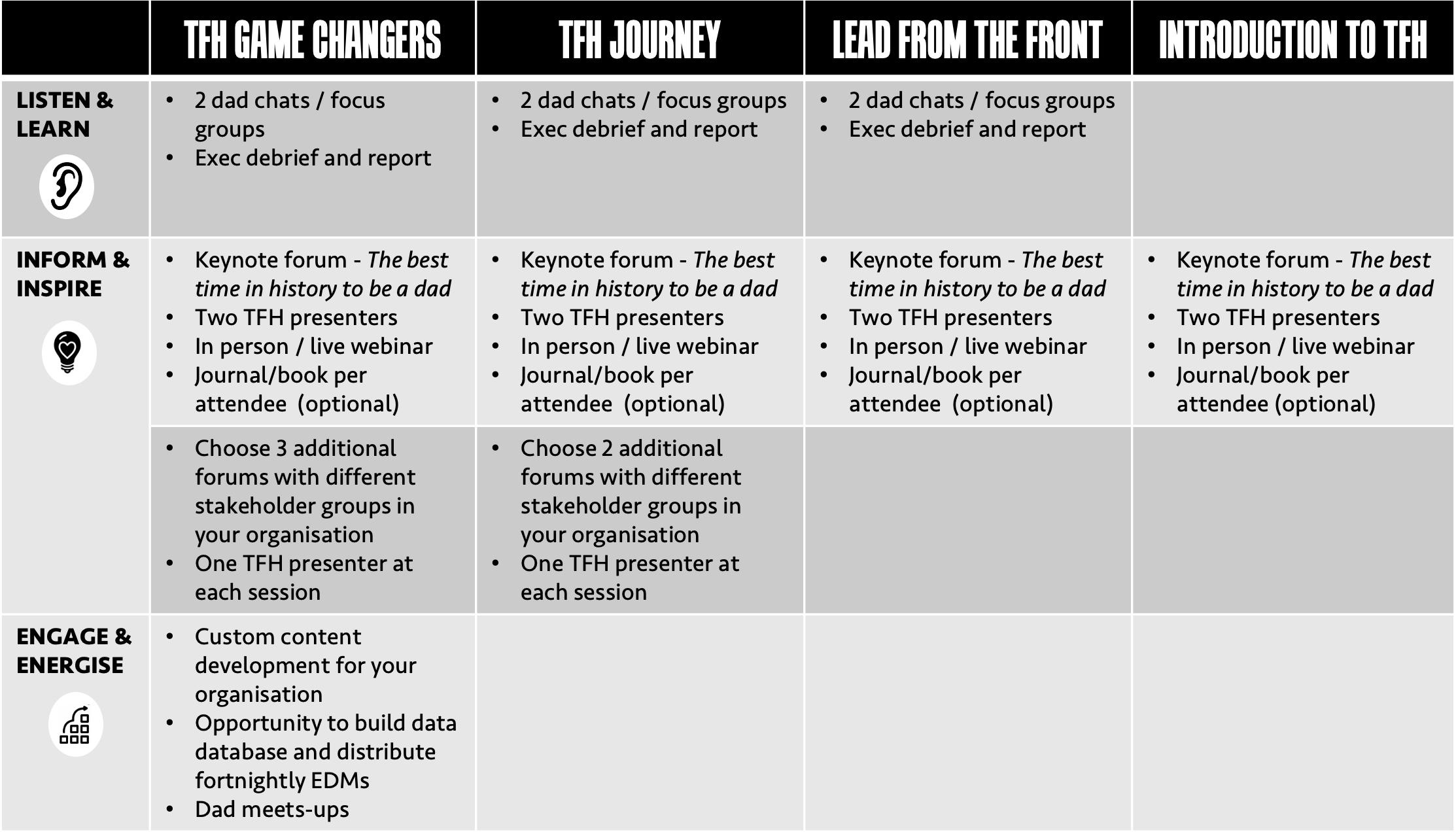 We recommend this keynote presentation be delivered to every organisation that The Father Hood works with. To learn more, please email jeremy@the-father-hood.com.