Workplace policies that offer employees greater flexibility and parental leave opportunities are more vital than ever for staff retention, productivity and gender equality. But once your organisation has done the hard work and made the necessary structural changes, the job isn't over.
How do you communicate these initiatives in a way that genuinely resonates and make sure that every employee is not only aware of the changes on offer, but feels confident to capitalise on these opportunities?
The tailored content that we build for your organisation serves to celebrate your progressive changes and amplify the underlying messages.
Having written a best-selling book and with a background in male-focused media (Movember, Men's Health, GQ), we have a track record in creating that resonates with men.
Whether through articles, staff interviews, videos, EDMs or podcasts, we can hero the shining examples in your organisation and help to spread the word.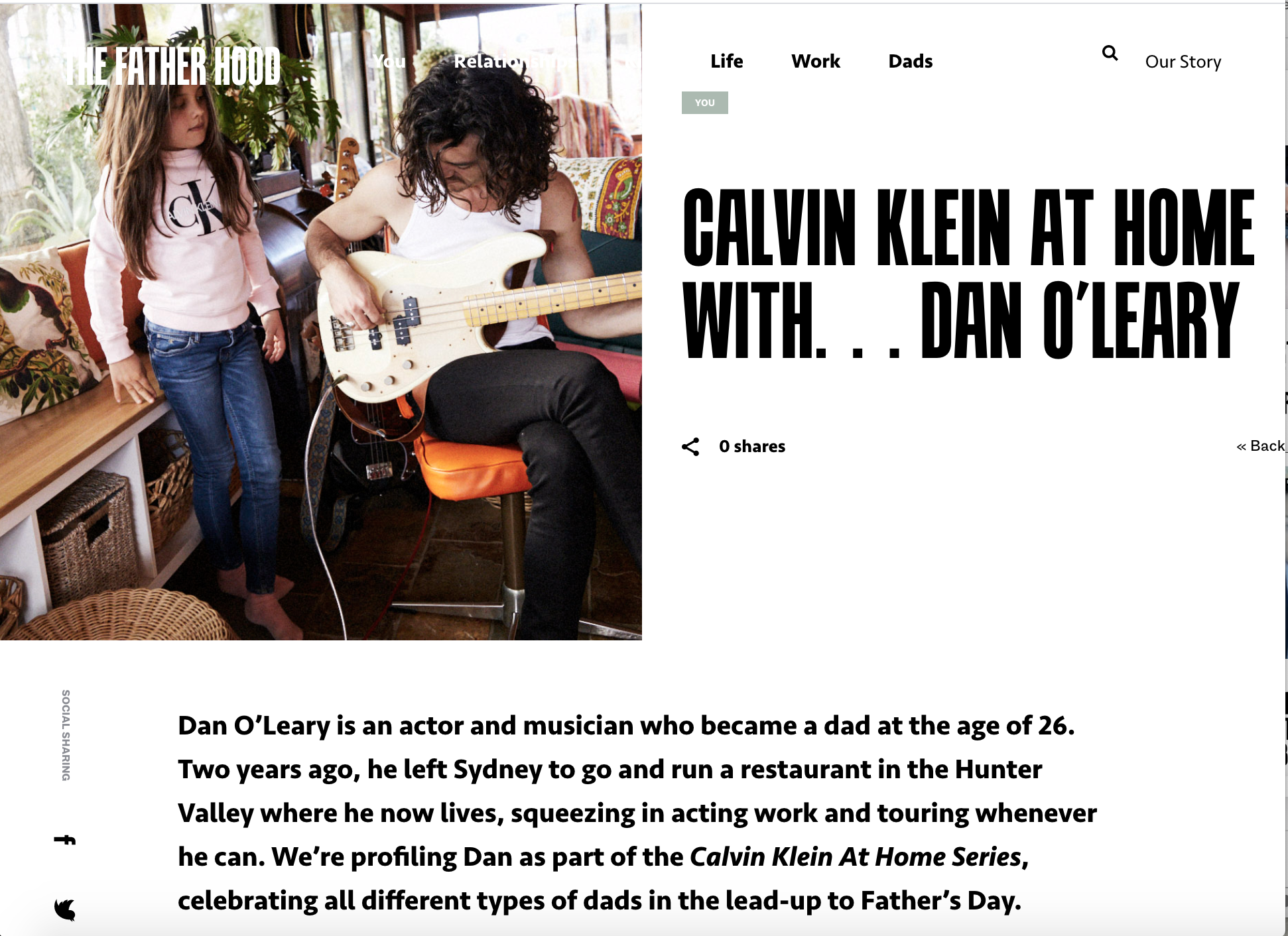 Culture doesn't change overnight. We regularly encounter companies that have overhauled their parental leave / flexibility policies in a laudable way, only to find that men don't take advantage of the changes.  Perhaps that's not surprising either given how long the "breadwinner myth" has informed our image of successful masculinity.
That's why it's necessary to turn up the volume on the alternative narrative.
With our content, The Father Hood can shine the spotlight on the men who are broadening the image of the professional man by taking long-term parental leave or embracing the greater flexibility their companies offer to do the school pick-ups or work from home on a regular basis.  In the process, we'll celebrate the role models who are leading the way in this generational paradigm shift.
To learn more about how The Father Hood can build content for your business, email jeremy@the-father-hood.com