Nathan Buckley's belief in himself never wavered. Even in 2017 when the Collingwood coach faced withering criticism after another woeful season, he always kept faith in his ability.
That view was finally justified in some style by the Pies' Grand Final appearance last year – a remarkable turnaround that prompted Buckley to be named coach of the year. But a new documentary shows that, when it comes to fatherhood, Buckley struggles with the same doubts as every other dad.
From The Inside Out is a feature-length doco on Collingwood that reveals a more reflective side of Buckley, the father.
"I can only parent how I know best," says Buckley, the father of two boys – Jett (12) and Ayce (10). "And I often wonder whether I should be harder or whether I should provide more love and care."
Buckley admits that his own dad was a fiercely overbearing parent. Ray Buckley was a hard-nosed Vietnam vet who demanded high standards from his son.
"There's no doubt that the way I went about it as a young footballer was driven by my relationship with dad," Buckley says. "He didn't make it easy. But I think there was a method to his madness. Quite often it was that tough love that pushed me through."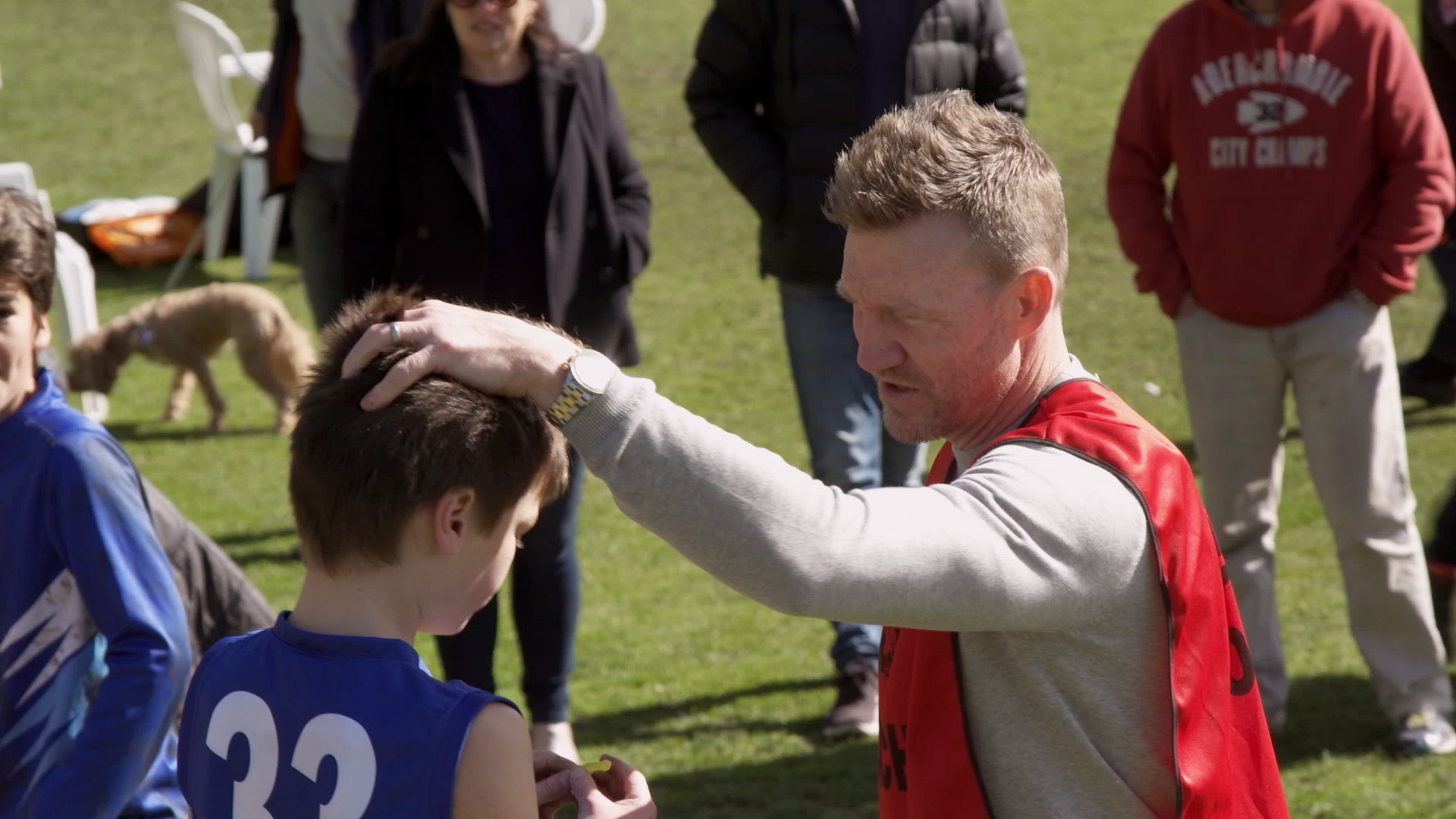 Where it actually pushed him was into a dazzling career that saw him scoop a Norm Smith Medal, Brownlow Medal, seven All-Australian selections and six Collingwood Best and Fairest trophies. But while he may have been notoriously driven as a player, From The Inside Out shows that Buckley takes a gentler approach to his role as a junior coach.
There's a touching moment in the doco when he goes over to reassure a young boy who's just fluffed a kick.
"Hey, you're not going to be able to have perfect moments all the time, mate," Buckley says ruffling the kid's hair. "We've got to be able to coach you. You've got to just take it as a learning opportunity. You don't need to be perfect."
If that's an insight into Buckley the father figure, he seems to be doing just fine.
Black and white picture from Michael Wilson Instagram. See more here