There's an old joke from comedian Jim Gaffigan. "You know what it's like having a fourth kid? Imagine you're drowning, then someone hands you a baby." If you accept that logic, Ray Bonell must be at the bottom of the deep blue sea.
Ray is possibly the world's most persuasive man. When he first met his wife Jeni, she didn't want to have any kids. Now they have 16.
The Toowoomba family consists of nine boys and seven girls with ages ranging from 29 to four. The brood includes: Jesse, Brooke, Claire, Natalie, Karl, Samuel, Cameron, Sabrina, Tim, Brandon, Eve, Nate, Rachel, Eric, Damian and Katelyn. Just don't expect Ray to be able to reel off all the birthdays…
Here, the 51-year-old electrician, reflects on what life is like as the father of Australia's largest household.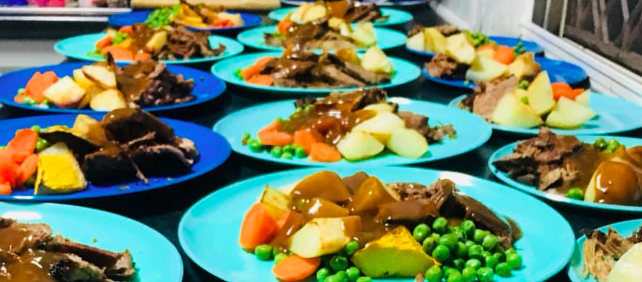 After we'd had a couple kids, I actually thought: 'Well, two's probably enough.' But you only know what you know. Jen wanted to have a third one and then three just sort of blossomed… into 16.
Yes, I do have a TV.
What's the best thing about having such a big family? All the hugs and kisses. Even to some extent, all the challenges. Trying to just manage this many personalities in the one family. It never gets boring. You never know what you're going to be faced with on a day-to-day basis.
We're always very conscious that we're raising 16 individuals. We're not just a factory line producing kids who are all the same. And, as a parent, it'd be disappointing if they were all the same.
Having this many kids – you obviously don't get there by accident. It's the life choice that's right for my wife and myself. We don't expect anyone else to go out and have 16 children. People have to do, what's right for them. And look, it is stressful, right – having this many children is not for everyone. But it just feels right for us.
I go out to work each day as an electrician. The 'transporter' in our household is my wife – her daily run-around vehicle is a 16-seater bus.
The biggest challenge in having such a large family is probably feeding them. We go through one or two loaves of bread a day and up to six litres of milk. We have to go to the grocery store a few times a week because if the kids come home after a hectic day at school and feel really hungry they can empty the whole pantry.
Years ago when we just had our first five children I remember looking at the oldest one who was about seven years of age. Back then, I used to work long hours. And I just had this realisation where I thought: I've missed these five kids growing up. That's when I made a conscious decision to prioritise raising my children over work.

I've been really, really lucky that we've had more children and I've had that opportunity to watch the rest of them grow and not put work first. I'm also lucky to have a fairly good job that does pay the bills. But I work to live, I don't live to work. Spending time with your children is very fleeting.
We have a roster system in our house, so when one of the kids turns eight, they get put on the roster. There's a list of about six or seven chores that rotate them during the week. Sweeping, washing the dishes, mopping the floor, packing up the table, helping us to prepare a meal.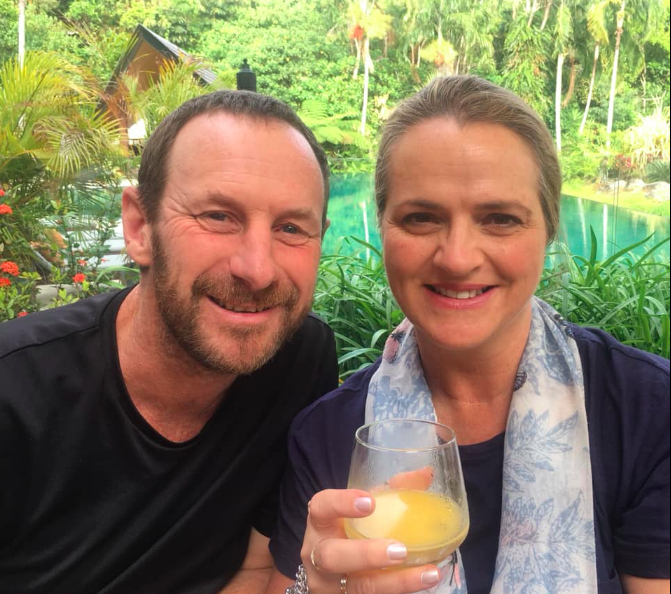 Do I ever get to spend any alone time with with your wife? Well, obviously I do, yeah. Otherwise we wouldn't have 16 children. But my wife and I will sometime go out and have breakfast together. Or if one of the older child is here and we've got a spare half an hour, we'll grab a coffee together on our own. We have to make that a priority. We've got to look after each other. It's true what they say: happy wife, happy life.
What is the secret to a successful happy marriage after having kids? Patience and tolerance. Luckily, my wife is very patient and tolerant with me.
We don't tend to go on family holidays. But this year we decided to get most of the kids together. My wife took care of a lot of the stress and the planning. She used booking.com to help organize it all. We went to Port Douglas and it was just incredible. There was 21 of us in total – 15 of the 16 kids and then some of their partners and also one of our grandchildren. For many of the family it was the first time they'd ever been on a plane. It was an awesome trip.
Getting a good family photo is difficult. You need an extra wide lens on your camera and there's always someone who's looking away or has their eyes closed or pulling a funny face. But we enjoy those little quirks in the photos. They're not picture perfect, but that's just part of the fun
We have 16 kids and just one bathroom. One bathroom to feed all these kids through.
All pictures from Instagram: @thebonellfamily_