Fatherhood doesn't have to force you to hang up your running shoes. Just ask Matt Lemon, who holds the world record for running the fastest half-marathon while pushing a stroller.
Hailing from a family of hardcore runners, Matt ran competitively at high school and college. He met his wife, Maura, at the University of Dayton, Ohio where she was also a serious competitor at both cross-country and track. Together they gradually began to focus on the half and full marathon as their primary race distances (Matt's best half-marathon time is a scarily quick 1:06:16, his best marathon: 2:22:41).
And then parenthood came along.
Fortunately, instead of derailing their training schedules, Matt and Maura got a running stroller instead. "It's been a great help to allow Maura and I to keep training and still see each other," Matt says. "It allows us to get together more as a family without sacrificing our running."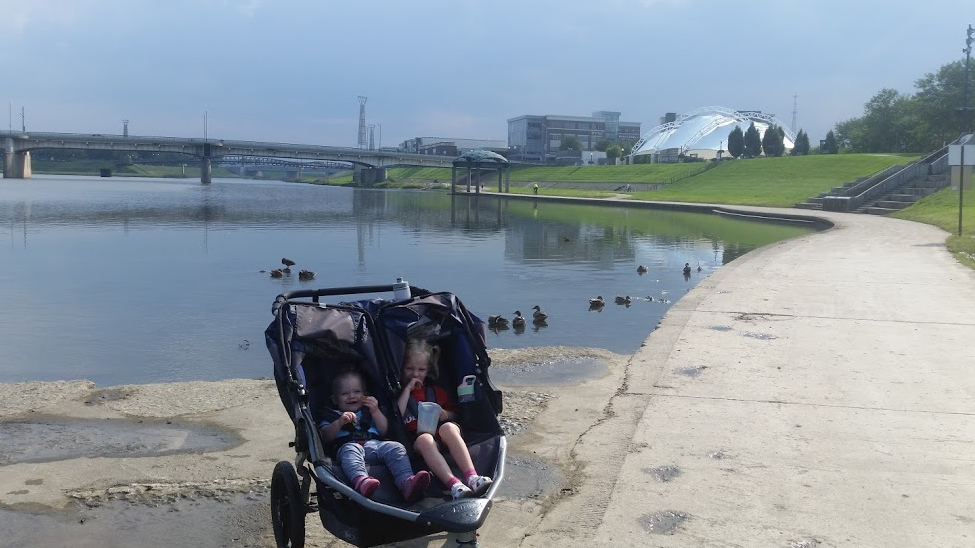 TFH: How did having kids affect your running?
Matt: Our first child, Maggie was born in August 2015. Despite the broken nights of sleep and adjusting to the new norm of caring for our infant daughter, I thought it would be a great idea to run the Chicago Marathon in October 2015. It was not a good idea. That officially marked a personal worst marathon time by about 10 minutes. It was just too much to ask at that stage in the game.
TFH: Why did you start running with a stroller and how did you find it?
Matt: While we were expecting Maggie, my parents got us a running stroller, as we both planned to keep running competitively. At first, the stroller was great for taking Maggie on walks to calm her down and help her to nap, but it was pretty bulky with the infant car seat. We used it more as a way to get Maggie outside for a bit and give her mum a break.
There were a couple of occasions that first autumn where I tested it out for easy runs on some smoother running routes. It was a good way for Maura and I to be able to start running together again.
But in March 2016, Maura and I both wanted to race a local 10-miler, so I agreed to run the race with Maggie in the stroller. By now Maggie was big enough to ditch the car-seat, which took a great weight off the stroller itself, so I was able to get out pretty well. She was a little cold in the first part of the race – I had to stop for a moment to get her gloves back on. But then I caught back up to the lead pack and ended up coming second with a time of 55:47.
Afterward, a fellow runner approached me and noted that I was not far off the pace of the recent half-marathon world record set by Calum Neff at 1:11:27.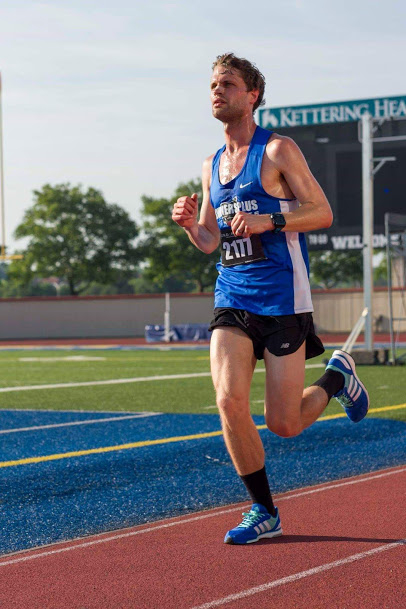 TFH: When did you attempt to break the half-marathon world record?
Matt: I kept running with Maggie regularly as it made it much easier for me to plan runs. Then, after having a successful year of running solo and with the stroller in 2016, I was able to convince the Ohio River Road Runners Club to let me attempt the world record at the Xenia, Ohio Half Marathon. Surprisingly, many marathons have fairly strict policies against running strollers, purportedly for safety reasons, so that took quite a bit of searching.
Leading up to the attempt, I ran quite a few tempos and workouts with my brother, Chris, while pushing Maggie in the stroller. The day of the half-marathon, I kept a fairly consistent pace and pushed Maggie to win the race and break the record with a time of 1:10:41.
I hope that my example will help bring more race directors and boards around on the matter so that other people have the opportunity to participate with a stroller, no matter the ability level.
TFH: How much does running with a single stroller affect your performance?
Matt: Most people see running with a stroller as a pretty serious burden to throw in. The secret is that it's not something to be scared of. It slows down my comfortable easy pace by 15-30 seconds, but it is doable. I'd also be lying if I said I didn't enjoy getting some "oohs" and "aahs" at races from being up toward the top of the field despite having a kid in front of me. Enjoy it. It's a great way to continue doing what you love and getting your kid(s) outside.
TFH: What tips do you have about running with a stroller when it comes to technique?
Matt: When I first started, I tried alternating which arm I used to push – that made me a bit awkward with turns. After a while, I settled into primarily just pushing with the right arm and letting the left swing as normal, that helped me to start taking turns more gracefully. Just a little downward pressure on the handle bar helps turn a locked-wheel single stroller enough for most turns.
Another simple thing to improve your performance is to insure you have decent tire pressure – otherwise that can slow you down or pull the stroller to one side or the other. With a double-stroller, the alignment of the front wheel is sometimes a little tricky, but if you find yourself constantly fighting the pull to one side or the other, it's best to realign it.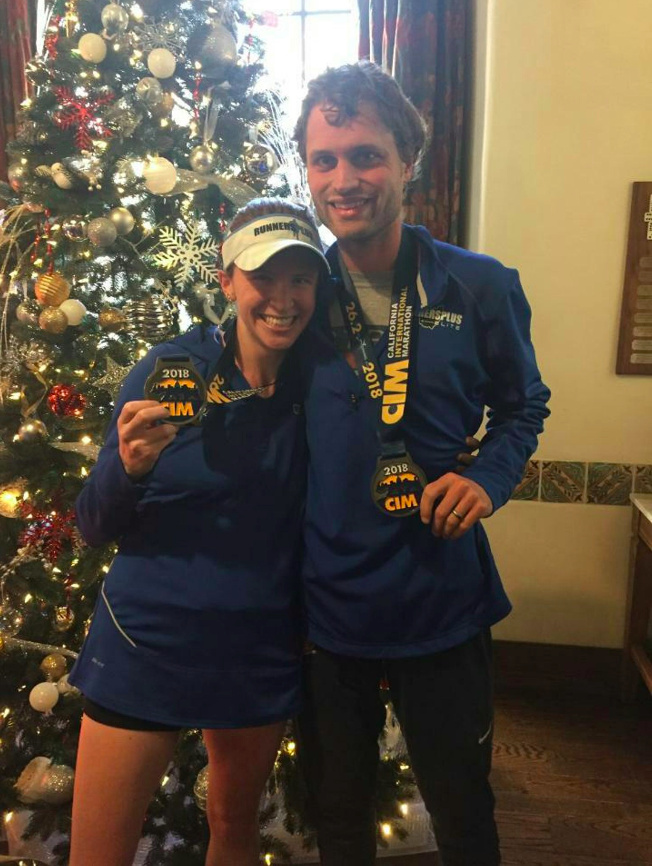 TFH: What do you find is the hardest thing about running with a stroller?
Matt: Running with a single stroller is easy – a double stroller is harder given the extra weight and lower maneuverability. We welcomed my second daughter Eliza into the world in July 2017. Before she was born we bought a used double-stroller and I made good use of it on easy runs and picking up the kids. The single was workable for tempos and occasional long runs, but the double is too much of a handicap for that.
TFH: What sort of stroller do you use?
Matt: I have a BOB Revolution SE single stroller, and a BOB double stroller as well. We got them because they were highly rated, have sizable tires, locking front wheel, and plenty of places to put water bottle, kid snacks, and kids bags from daycare.

TFH: How do you keep your child happy while you run?
Matt: I always make sure they each have a snack cup with cereal or apple slices, etc even if it's just a short run. Music can also be a help, or if you have the breath for it, engage them by pointing out things you see on the way, the same kind of things you might do to pass the time on walks or in the car. A rain cover is a great add-on as well.