The Father Hood exists to represent, inform and educate dads everywhere. In the process it aims to help employers better understand the rapidly changing needs and expectations of dads in their organisation in order to:
Attract the best dad talent.  Parents have changing expectations of their employers in this unprecedented time in history. Mums and dads are seeking flexibility in the workplace like never before. It's a case of meet these expectations, or watch the cream of your talent join your competitor.
Retain the best dad talent. A sizable part of your organisation is driven by incredibly talented parents, who are pulling off an impressive juggling act on a daily basis. Their loyalty is not guaranteed. After experiencing a year of working remotely, it is time to check in and adjust the way you work going forward.
Keep your dads more productive than ever. If you're not happy at home, you're not happy at work. Satisfaction is more often than not a balancing act, and it requires communication about what each parent in your organisation needs to best align their family and professional lives.
As part of The Father Hood's corporate offering, we offer a range of packages (see below) designed to give companies key insights about how the dads in your organisation are faring, while informing and inspiring them about how to win at home and work.
THE FATHER HOOD CORPORATE PACKAGES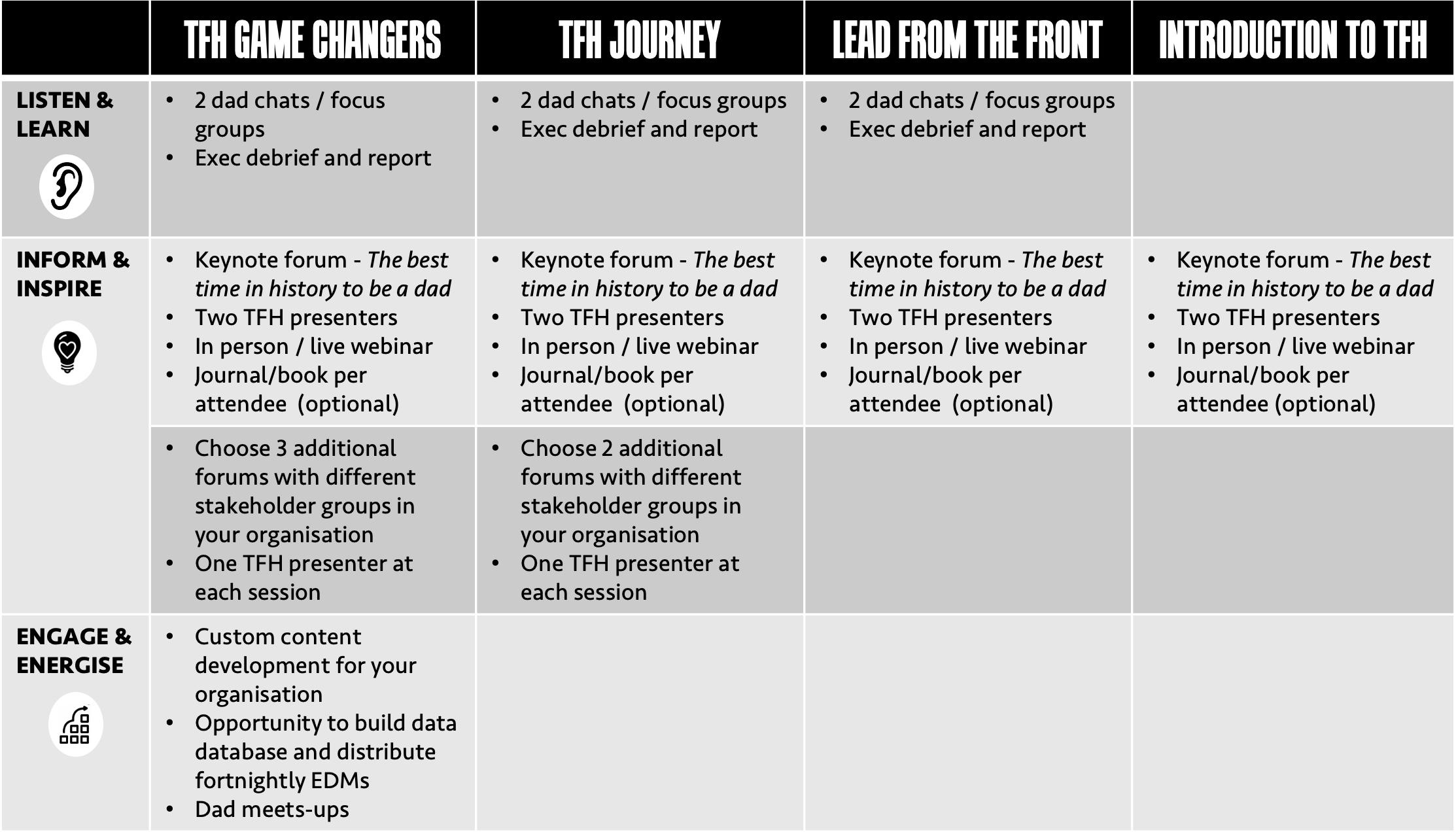 To learn more about how The Father Hood can support your teams while delivering lasting, measurable outcomes for your business, please email jeremy@the-father-hood.com