Inside the Wollongong gym, Alex Volkanovski circles his trainer, throwing elbows and knees with beserk force. The 31-year-old is only just back from surgery on his right hand, after fracturing a metacarpal in his December victory over Max Holloway that saw the Australian crowned UFC World Featherweight Champion. Not that a broken bone is enough to keep him out the gym.
To be honest, not much will. Alex trains with the sort of relentless intensity that's kept him undefeated against some of the UFC's top fighters from Holloway to Jose Aldo and Chad Mendes. Stockily built for a featherweight, with cauliflower ears and a preposterous jaw, the 31-year-old looks a terrifying force as he unleashes a blizzard of kicks on a heavy bag.
Outside the Octagon, however, he's a totally different character. In a sport built on trash-talk and chest-thumping bravado, Alex is renowned for his friendliness and humility. He just happens to be very, very good at fighting.
A devoted father to his young girls – Ariana (4) and Airlie (2) – Alex sat down with us to reflect on balancing fatherhood with conquering one of the toughest professions in the world.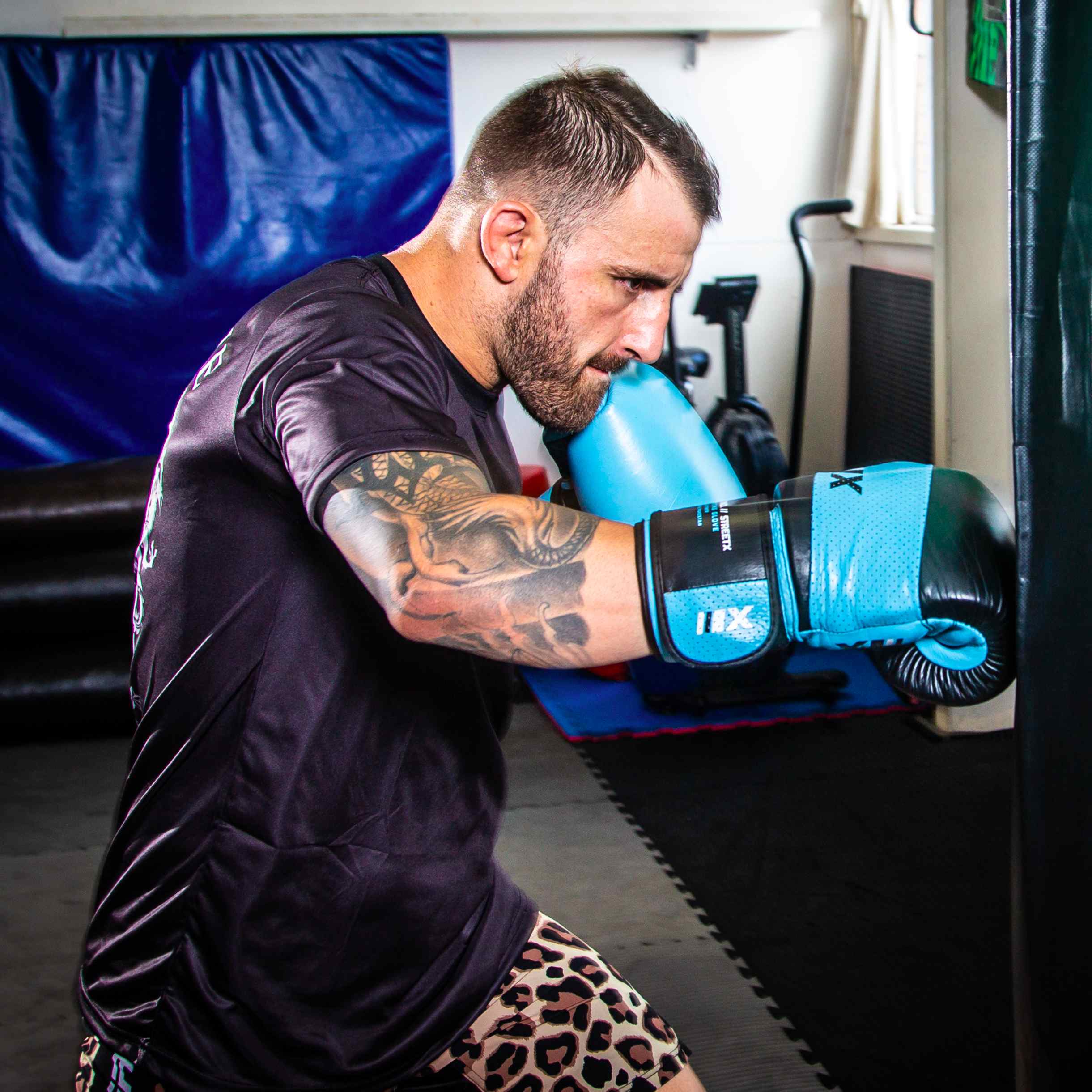 I've got a tattoo that reads "FAMILY". I got that pretty young, before I even had kids. I just wanted something with personal significance. And I am a family man – that's what I pride myself on. Even when I was young I was like, "I'm going to have four kids." Although after having two girls now I'm like, "Do I try for another?" I don't know, man, two's hard enough…
As a fighter, I've always had a good gas-tank, I've always had that drive and I've always had a good 'fight IQ'. But in terms of pure strength – I honestly believe that's just in my blood. My dad is a concreter and he and my brother have always been strong. We were the kings of arm-wrestling – we used to beat everyone! That power and strength is just built into us. My Macedonian relatives say it's our Macedonian heritage. Although my Greek relatives say the exact same thing.
Getting into the UFC was very hard. It's not very financially forgiving. In fact, it's not until you're right up at the top that it starts being worth it money-wise. Early in your career, it's not something you can look after your family through, no way. What made it possible for me was having my family believing in me. Especially my wife.
I'd made a promise to myself that I was going to be in the UFC before I had my first child. But that didn't happen. That was tough and upsetting. But it was also more motivation.
Back then we were struggling financially. We were living at my mum's house, I had a kid… I felt like I was a burden. My wife still believed in me, but the pressure was on!
I was chasing campaign after campaign to get in the UFC. Every time there was an event here I was pushing for it. I was pound-for-pound No.1 in Australia, I had a world title. I had a following. Other fighters were getting their UFC debuts having done nothing like what I had. But I just wasn't getting an opportunity
I started thinking, "All right, maybe I'll go back to work and then just fight part-time …" But that can really wreck your career. I had family members and friends people that cared and were worried about me – saying: "When's he going to give this up?"
Finally, there was an opportunity for me when a fighter withdrew from the UFC Brisbane card. That was my chance, but it was snatched away. Basically I got stuffed around by a management company. It was just bad luck.
After that I remember, one day, I turned up for training and then just drove straight home again. I'd never done anything like that before. Ever. I just couldn't focus. I was thinking that my opportunity might never happen.
But that weekend I ended up getting a major sponsor. It was like $20,000 – an amount of money that was going to really, really help me. And then not even a week later I got the UFC call. Boom! It just happened.
Once I was in, that was it. That was my chance and no one could take it away from me. I knew I was going to win that first fight. I was going to do it for my family. And I'm still undefeated in the UFC.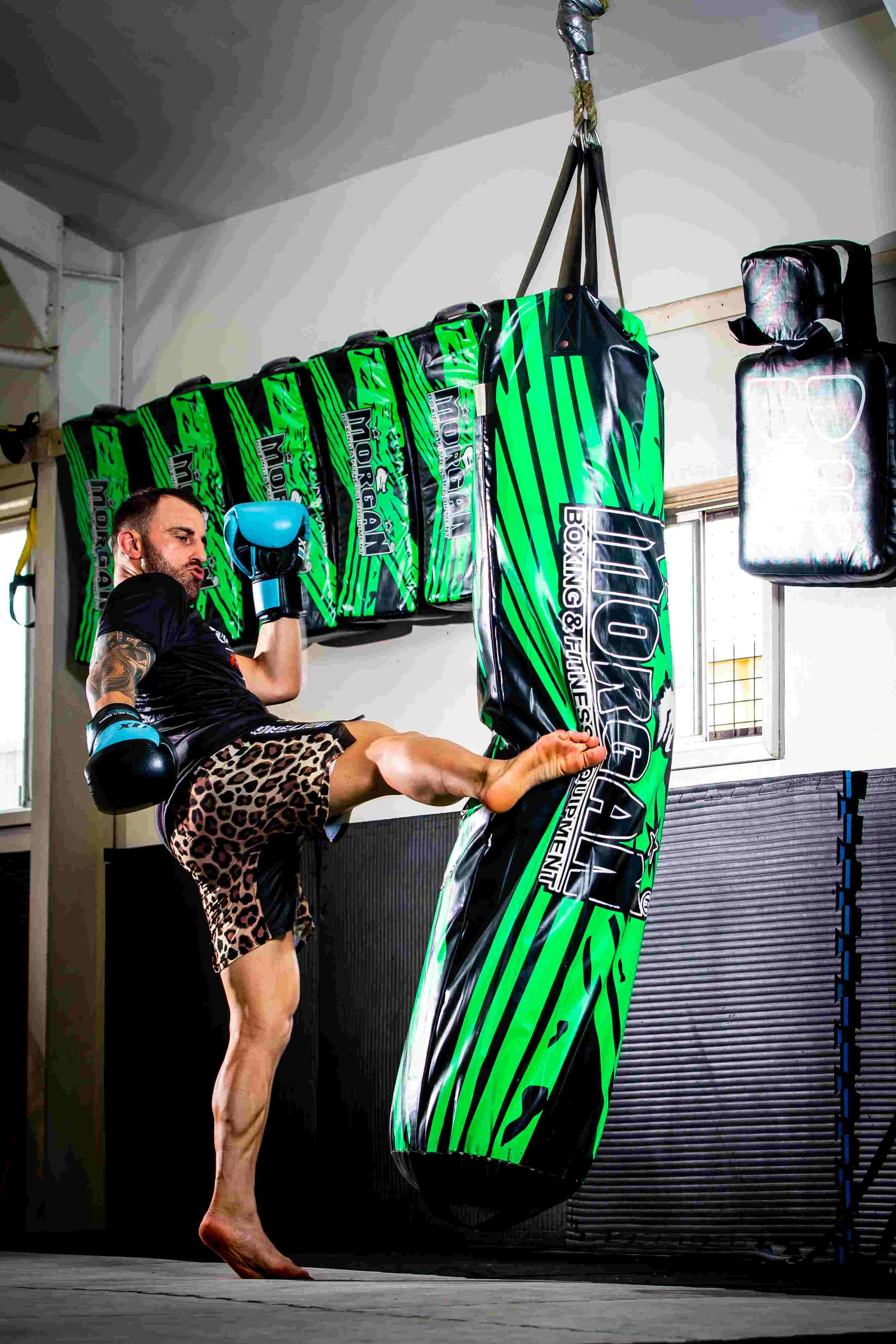 In 2018, three days before my fight against Darren Elkins in Boise [Idaho], I was training when I felt my rib sort of pop. I'd busted my rib, the intercostal muscle. I was hurt. Really, really hurt. I could hardly move. I remember thinking, "How can I fight now?"
The next day I remember trying to get out of bed and I couldn't even manage it. I started thinking – if I can't fight, I won't get to bring a paycheque back to the family and I started crying. But I couldn't even cry because I was hurting so much! That's how much pain I was in. It was crazy.
I had to see a doctor who said it was my rib cartilage. He told me he'd seen people pull out of fights even if they'd had that injury two weeks before a fight.
But I told him I wanted to fight.
So the doctor gave me these really strong anti-inflammatories and told me they might halve the pain and after that adrenaline might take over. I was like: "But 50% ain't enough!"
When the fight came, I couldn't throw right hands. I was just jabbing that's all I could do. But I just focused on doing what I had to do. Taking out the contender to win that fight when I was literally fighting at 60%… Yeah, that gave me a lot of self-belief.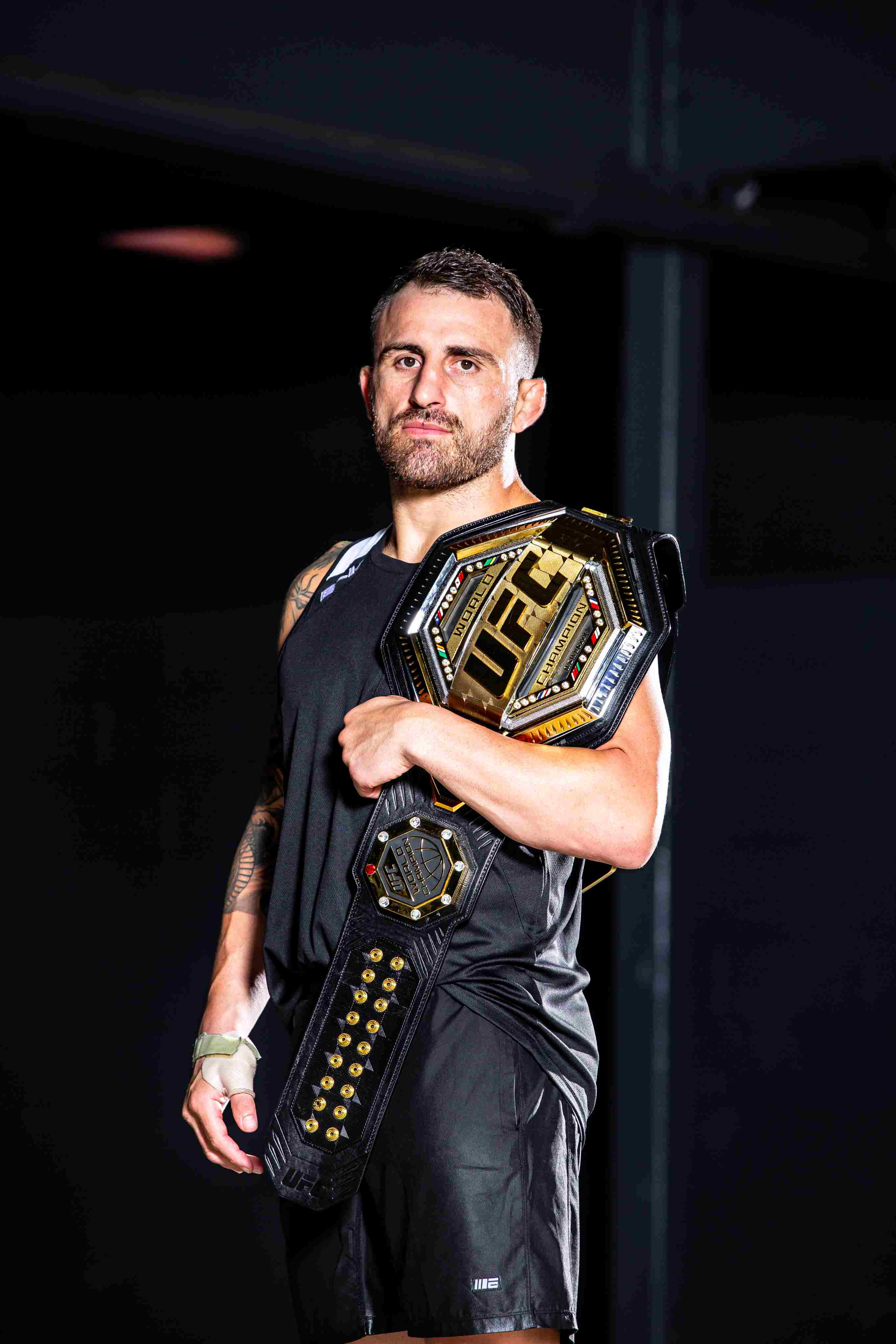 Right before the (first) Max Holloway fight [that Alex won to become the UFC featherweight champion], I was caught on camera repeating to myself: "I'm not away from my kids for no reason."
I was saying that to remind myself that I had a job to do and not to let anything get to me. It was a reminder that I got kids to feed and a family waiting back home, who I've been away from because of this. I ain't spending that much time away from my family to then not go out there and give it my all. I had do my job.
My family is my motivation – they're why I do what I do. People talk about fighting to build a brand and a "legacy". But I'd be lying if I said I'm doing this for that. I want to be successful in order to get those opportunities to look after my family for the rest of my life. That's why I want to be the best.
ALL PICTURES BY GILES PARK