The Father Hood was formed to offer support, advice and inspiration to modern dads. But after 18 months of interviewing countless dads, educators and academics, we realised the single biggest issue that stops modern dads from being more hands-on is invariably the workplace. The implications of this are wide-ranging, too, because until it's unremarkable for men to play an equal role in family life it will remain remarkable for women to play an equal role in the workforce. This light-bulb moment prompted our corporate program that's subsequently seen The Father Hood partner with a host of companies from L'Oreal to LinkedIn.
As part of our corporate offering, The Father Hood offers moderated dad/parent chat sessions for corporate partners, where the staff's experiences, frustrations and ideas are shared.
This fosters social support amongst the workplace and facilitates connection among fellow parents
In addition to connecting attendees, igniting support networks and idea-sharing, these sessions provide a fantastic feedback tool to management.
These discussions are best held face-to-face, but can also be delivered via Zoom.
As an alternative to these discussion sessions, The Father Hood has developed a questionnaire to get to the nub of the key issues affecting the dads in your organisation.
As part of this process, we capture the key discussion points around issues and concerns, de-identify the source, and create a presentation to management highlighting the key themes that were discussed.
Through this, the issues and frustrations being faced by your team are brought to the surface.
This can be delivered to management as a report and/or presentation.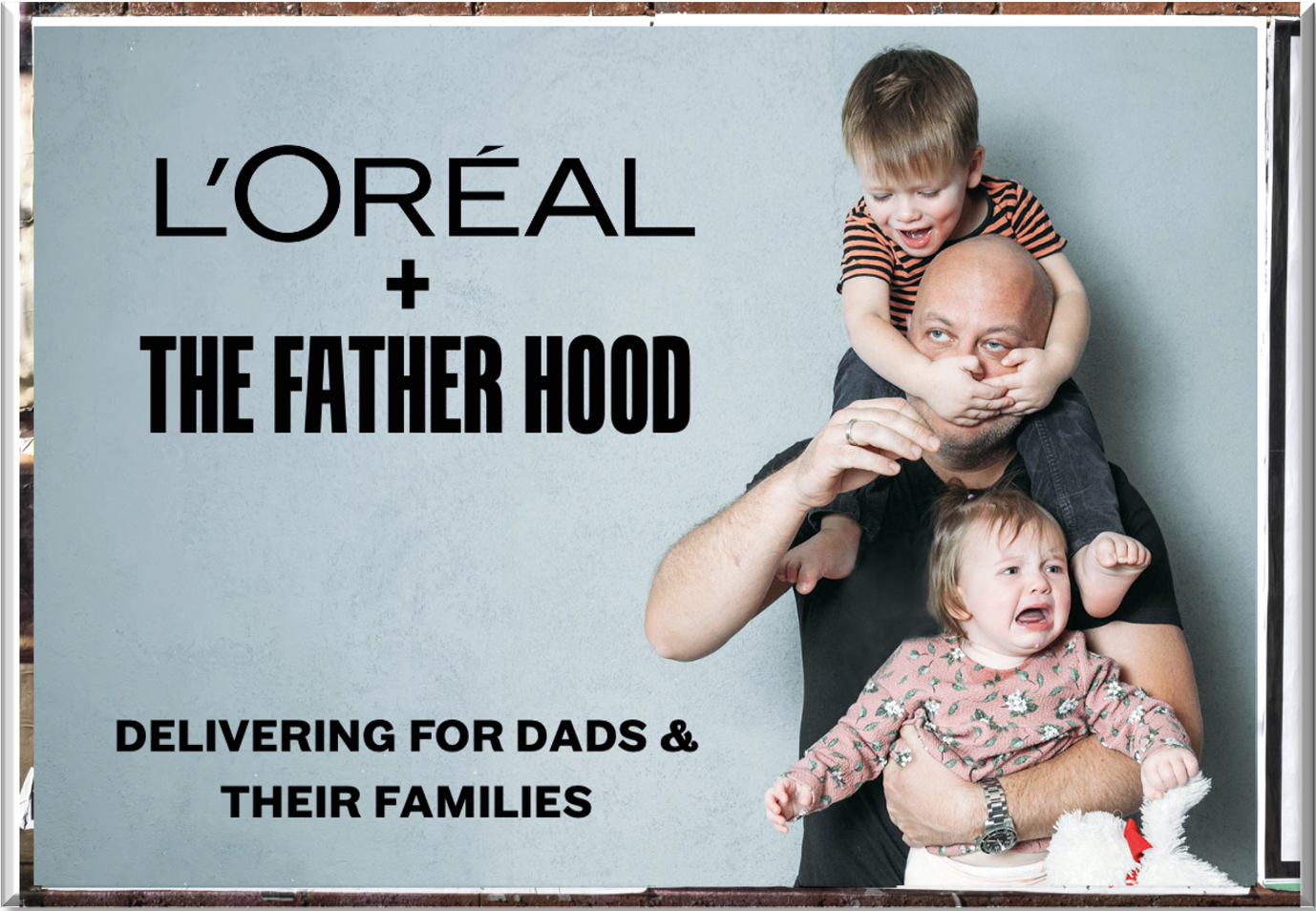 THE FATHER HOOD CORPORATE PACKAGES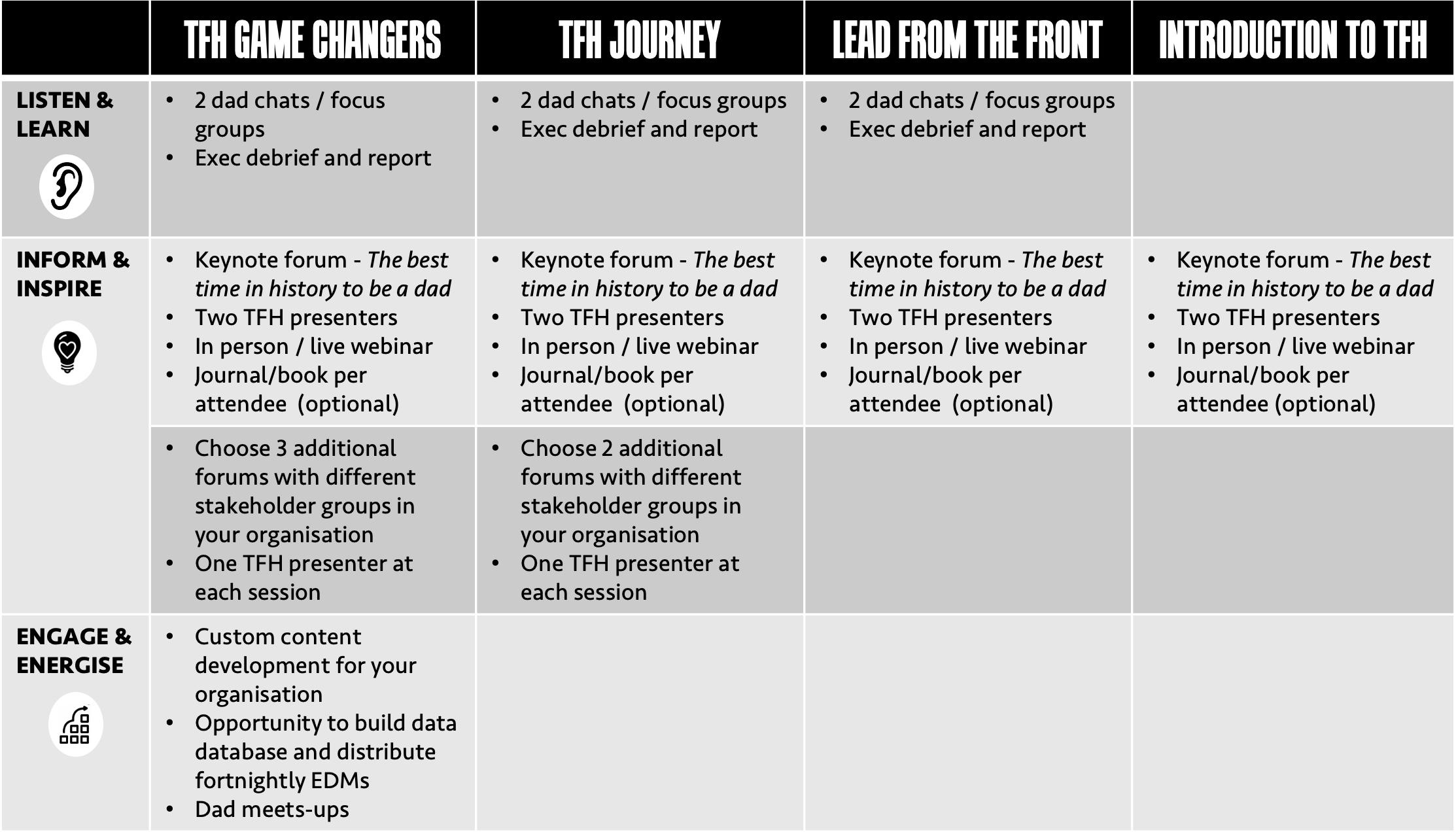 To learn more about how The Father Hood can help you to 'listen and learn' with your teams, please contact jeremy@the-father-hood.com