When 15-year-old Madelynn Sumpter was caught trying to "sneak boys into a sleep-over" her parents offered her a choice of punishment. She could have her phone confiscated for one entire month or lose it for a fortnight with one condition: her parents would get full control of her social media accounts.
When Madelynn chose the latter, she had no idea what her dad would do next.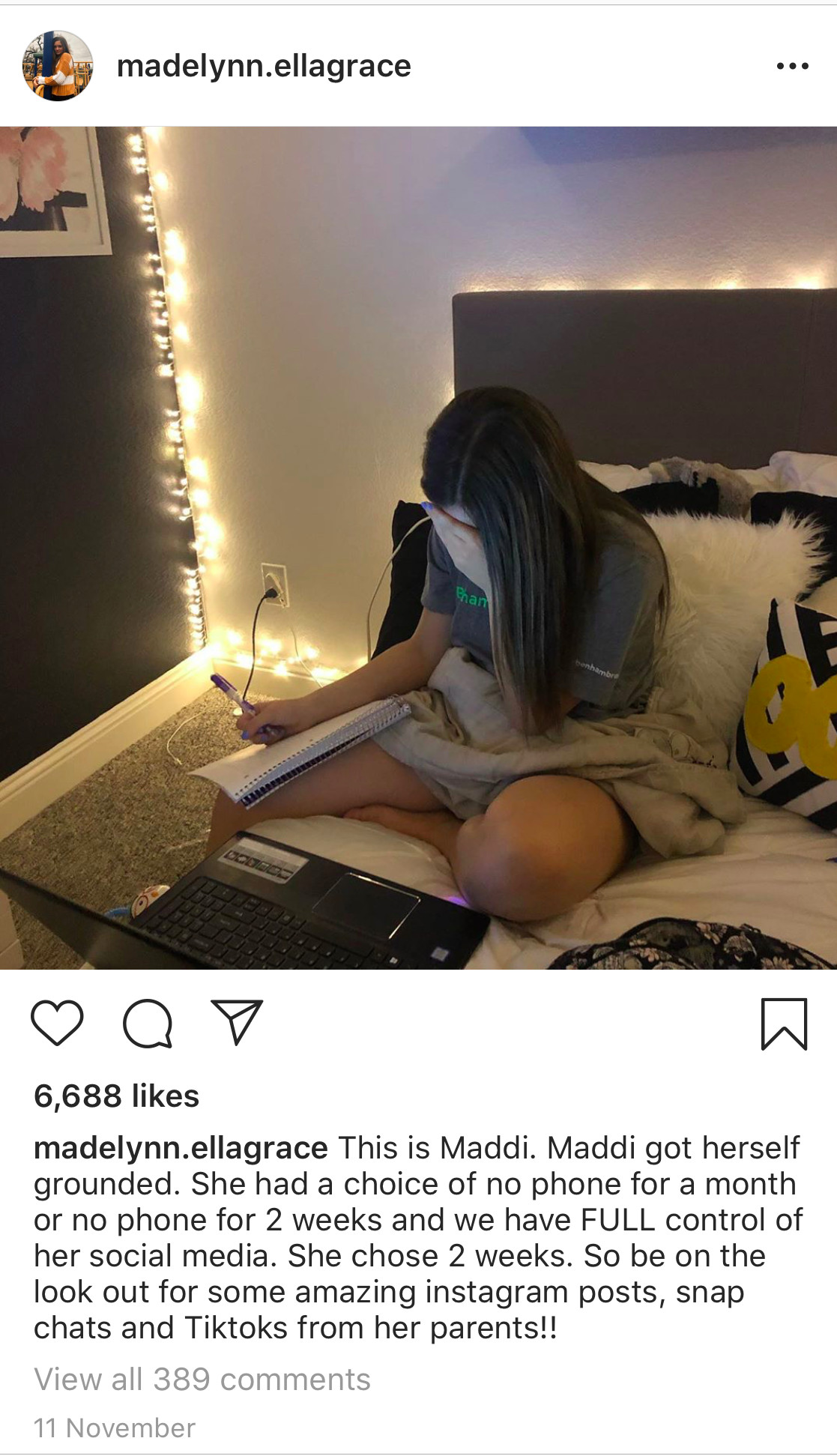 The takeover officially began on November 11 with Madelynn's dads posting on Instagram to explain the situation. He warns, "Be on the look out for some amazing Instagram posts, snap chats and Tiktoks from her parents!!"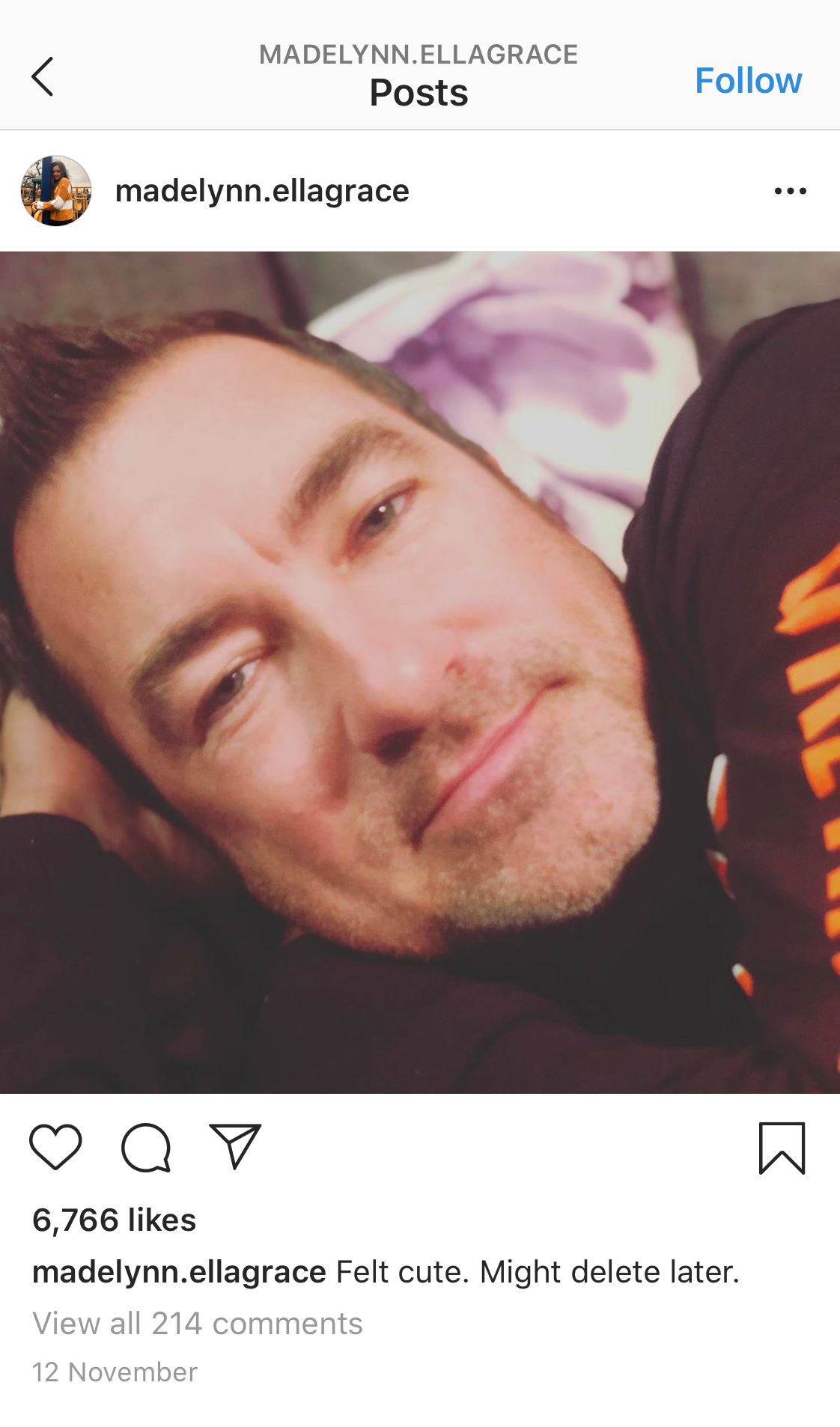 He wasn't bluffing — the next post was this selfie with the caption: "Felt cute. Might delete later".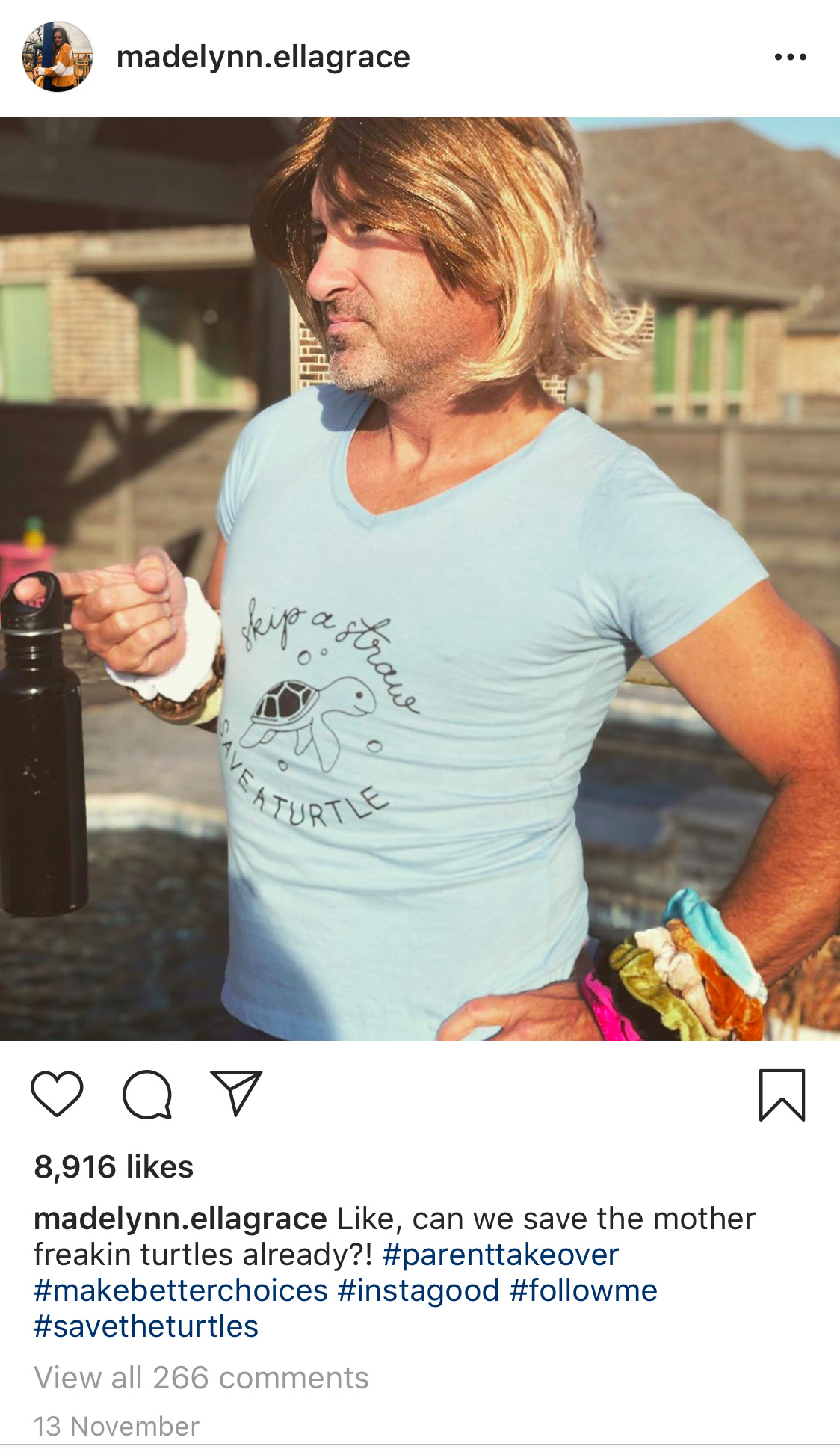 Next came more photos of Madelynn's dad posing in various wigs and deranged outfits. There are weird instructional videos on running.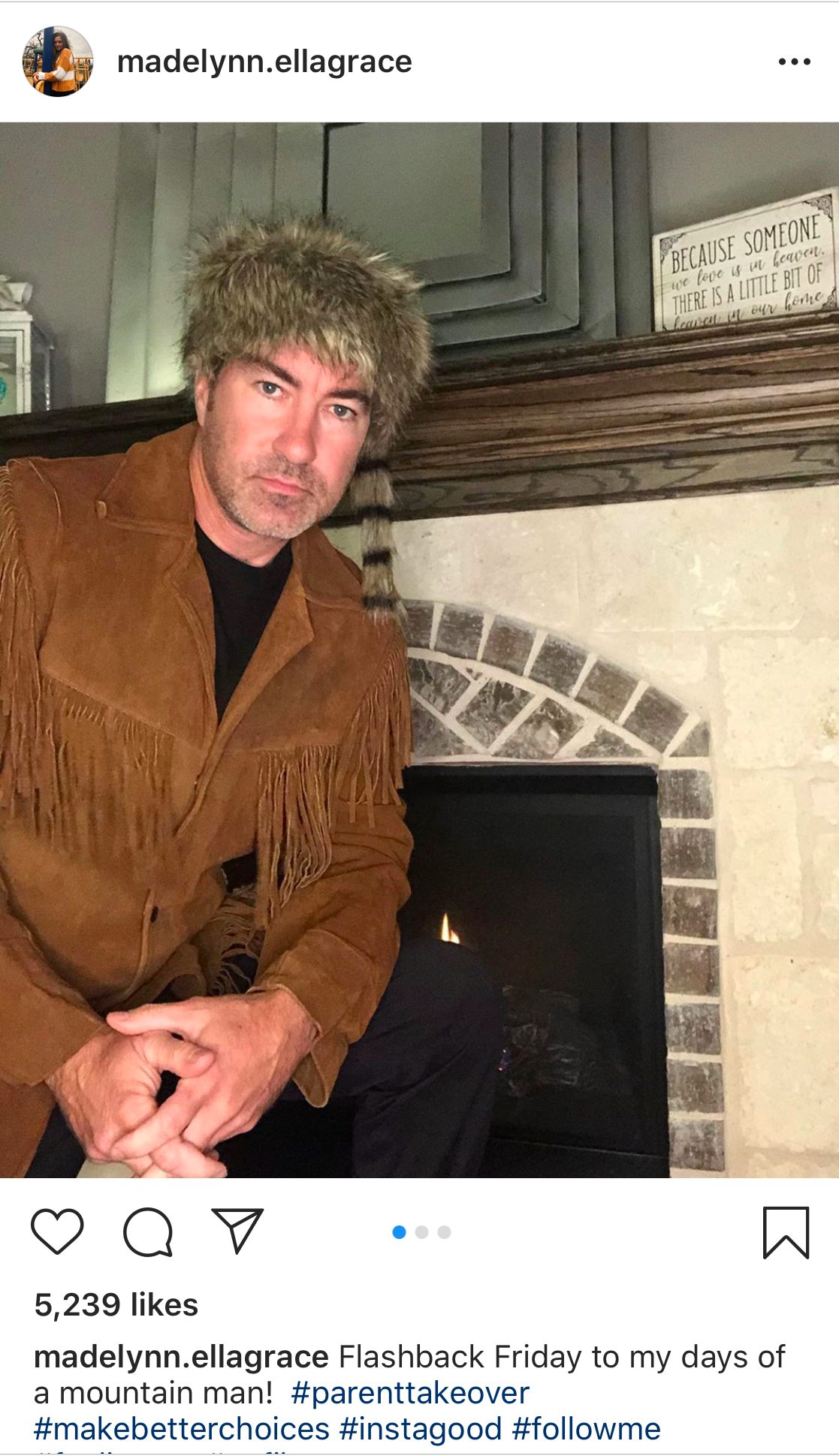 Then the takeover expanded onto TikTok, where Madelynn's dad posted a succession of videos showing off his dancemoves.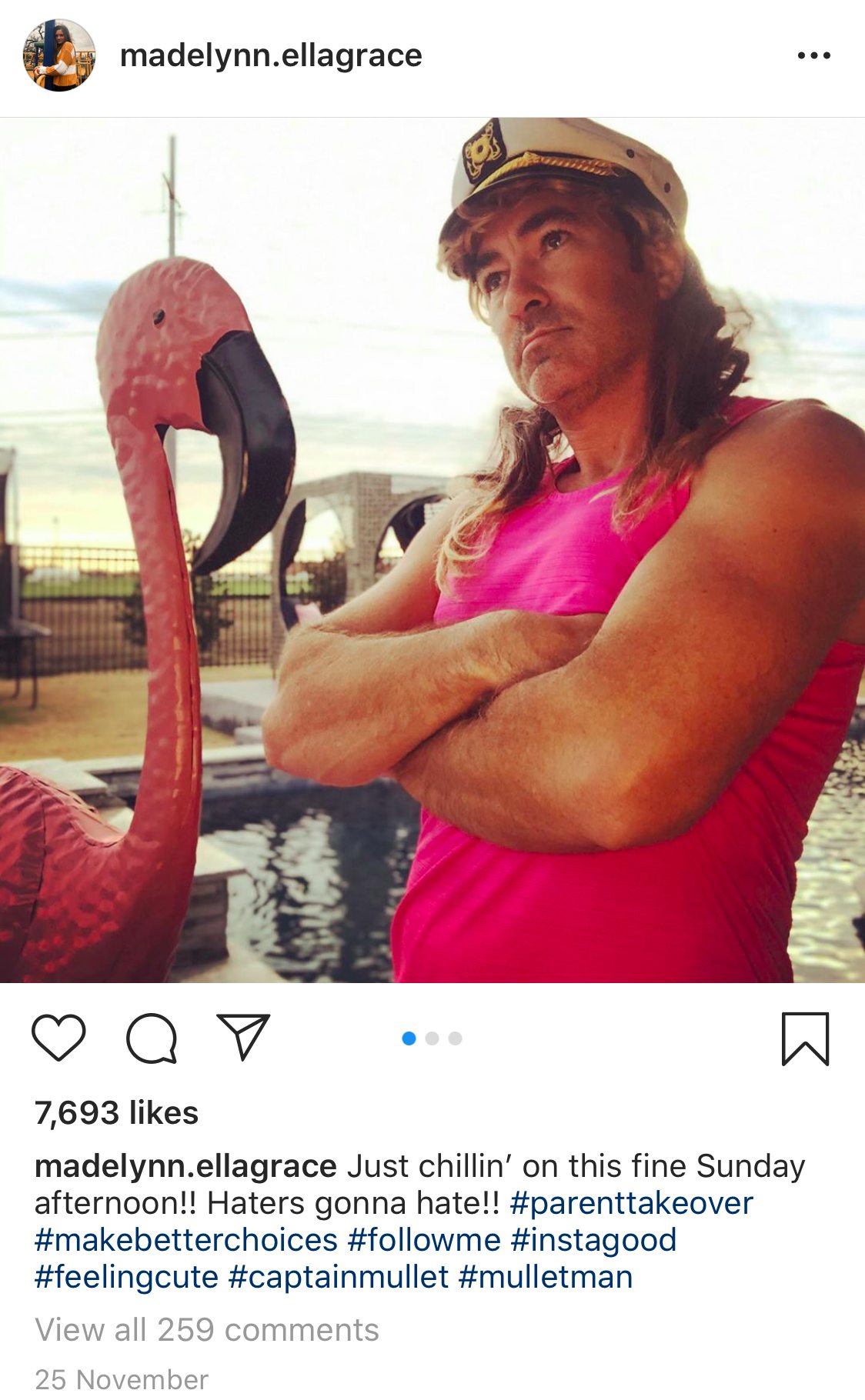 Next thing: Madelynn's social accounts went viral.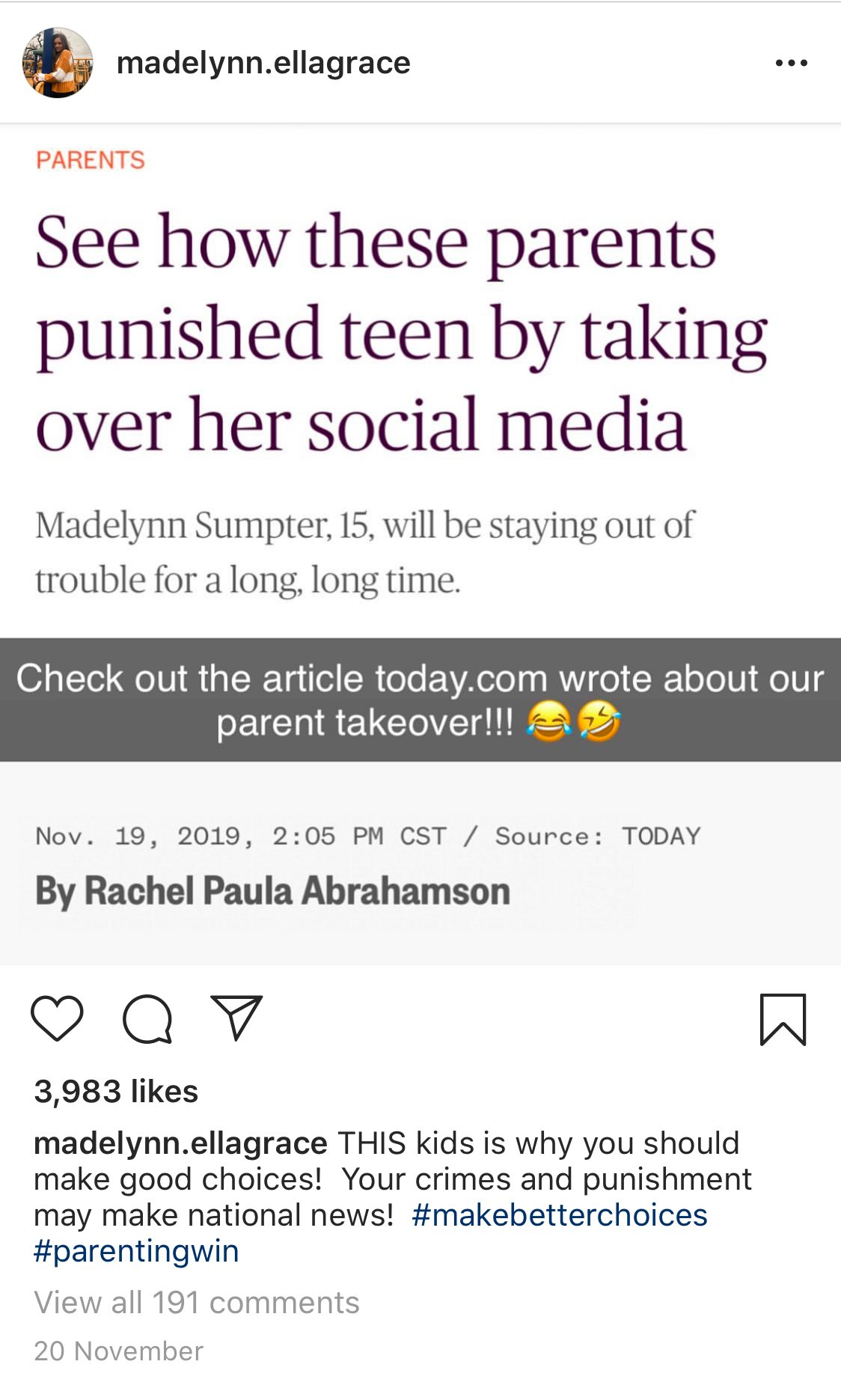 The takeover ended with Madelynn announcing her return with a throwback picture of her as a toddler with the caption, "I'm back sweeter than ever and ready to make good choices."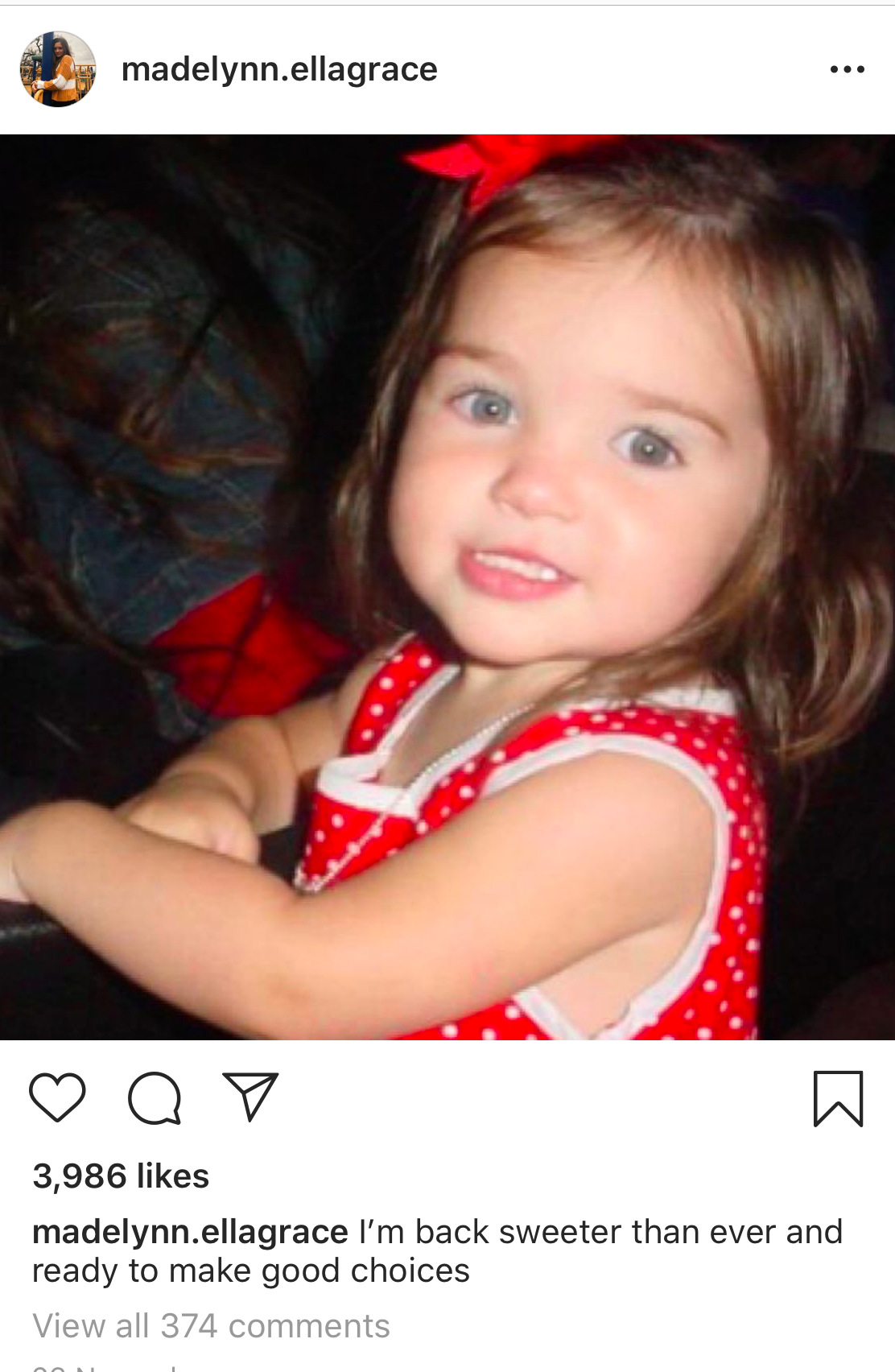 Although the whole ordeal was no doubt excruciating for the teenager, her Instagram following increased from 3,000 to over 15,000 Many fans are even now asking her to "bring dad back."