Whether you go for a short back and sides, buzz-cut or woefully delusional comb-over, men's hair is a pretty straight-forward business. But if you have daughters, then you're forced to confront a new and intimidating world.
Suddenly, you must navigate an unfamiliar landscape of ponytails and scrunchies while untangling wild knots with a gentle touch. Suffice to say, these are not skills the average man is naturally blessed with.
The stakes are higher with daughters' hair too, explains Leigh Dole, the founder and director of Blow Bar Co, a rapidly expanding chain of blow-drying bars. "In every stage of a girl's life, hair is important," she insists.
As a working mum, acutely conscious of how much co- and single-parenting now goes on in modern life, Leigh started running classes to teach dads how to do their girls' hair in a fun environment over a few beers. "Having a little girl, I wanted dads to be able to experience that bonding time with their little ones," she explains.
But running that first class, Leigh discovered that teaching dads to do their daughters' hair was a more urgent mission than she'd initially thought.
"At least 15 dads turned up at that first class that I did – it was just meant to be for a bit of fun," she recalls. "But when one of the dads came in, his eyes were welling up and he was not okay."
"He sat with these two little girls in his arms and then tried to start combing their hair. The little one was crying, 'It hurts Dad.' So he was really lost. He just looked at me and said: 'I need help. This is something I have to learn.' This wasn't about a bonding experience, it was a necessity"
"It turned out, he'd just lost his wife about six months before that and was obviously now the sole parent. At that moment things really changed for me. I realised this was an essential, necessary skill that men were wanting and needing to learn."
Since then, Leigh's classes for dads have exploded in popularity.Here she offers a few expert pointers to brush up your skills.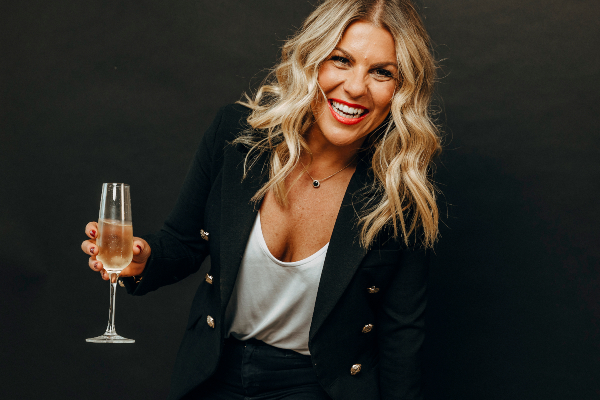 Get the right kit
For any dad hoping to make his daughter look halfway presentable, Leigh advises that getting the right kit makes things a whole lot easier. She recommends arming yourself with a detangler spray that'll make it easier to unravel stubborn knots and a "wet brush" that comes with soft bristles. A bad workman may blame his tools, but he presumably didn't have intricate braids to deal with.
Peak condition
Prepping your girl's hair properly can also make the task more manageable. "Using a leave-in conditioner can make a real difference," Leigh says. "Also make sure that you actually use a proper conditioner when you're shampooing, not a two-for-one option. A good conditioner closes the cuticles to soften the hair, before you start brushing it through."
Comb, sweet comb
Combing is the fundamental skill to master. "Start from the bottom," Leigh insists. "If you start at the top, you're just compounding the situation by dragging knot upon knot and making it worse." By working up from the bottom, you can tackle each knot in a more systematic way. "Then it's very smooth and easy sailing from thereon in."
Fancy plait
Once you've mastered the basics, Leigh suggests the next thing to really focus on is the plait. "They're so versatile because you can manipulate them into different styles," she says. "You can twist them up into a little bun, for example, or make two of them, to make it a little bit different. Plaits are also a really good way to protect against any nasty nits at school."

To find out more about Blow Bar Co's classes for dads click here
In the lead-up to Father's Day, we're running THE DAD AWARDS celebrating dads who get "on the tools" in partnership with Mitre 10. Know a dad who's good with a hairbrush? Tag a pic on Instagram or Facebook of him or his handiwork at #hairbydad. Know a dad who's handy? Tag him at #diybydad. King of the kitchen? #dinnerbydad. A dad who keeps the kids dapper? #dressedbydad. Enter yourself or nominate another dad ‪before Friday, September 4‬ and, if you're an Australian resident, you could win one of four $500 Mitre 10 vouchers.