My dad was, to put it really simply, a very sore loser when he was playing sport. I think the trait that I learnt from him was to be super-competitive – I love winning, but I think I hate losing more.
Dad played for North Heidelberg as did all my uncles and my brother when I went there as well. So the family connection has been pretty tight over a long period of time now.
As a kid, I used to just watch dad get ready for a game of football on a Saturday. Every week, he'd have a shower and a shave before he played. That's exactly my routine now. Watching my dad get ready and then go and play football each week, I just thought: "Gee, I really want to do this when I'm older."
The best piece of advice dad gave me was to go out and really have a crack – don't ever come off that ground thinking "I could have run a little bit harder". He always used to tell me to leave nothing out there on the ground.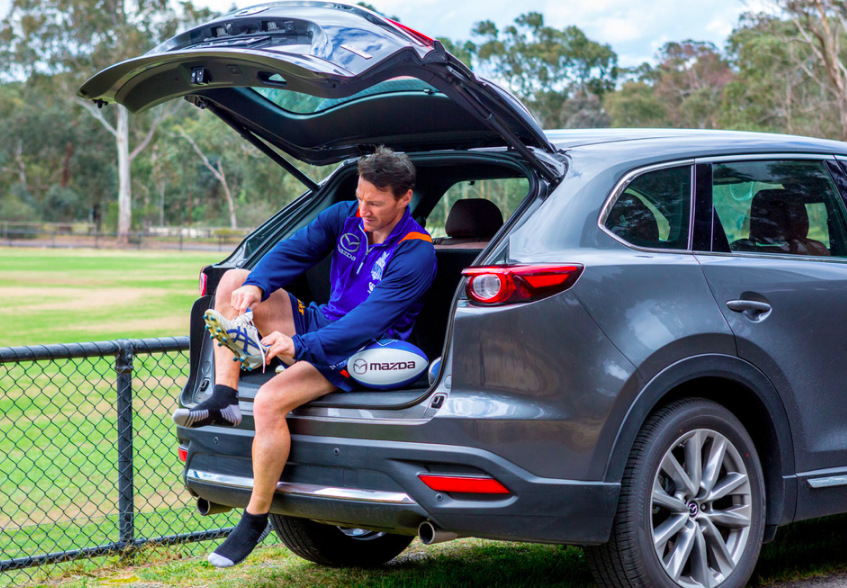 By the time I was at North Melbourne, I was really serious about my football and the way I'd prepared. If we lost or I didn't play so well, I would come home and I'd really dwell on it for two or three days.
After a loss I would be pretty angry on Saturday night, Sunday, and until I got to the club on Monday and got the review out of the way. I'd hang onto that loss for too long. It would ruin my weekend. I wouldn't want to go out on Saturday night or Sunday or do anything with my partner. I didn't want to be around people and see the North Melbourne supporters that I'd let down.
But when you have a little baby, and you bring him into the world, you come home from football and things are just… different. Football still meant just as much to me – I still dwelled on our losses, I was still really competitive. But there is a different part to your life as well. You come home and suddenly losing a game of football isn't the worst thing in the world, because you're coming home to a little baby that relies on you 24/7. So that was really, really, really big for me and Tammy, my partner. It sort of changed the way I look at a few things in life. And it changed them for the better. Having a child helped me enjoy another part of life. It was fantastic.
I'm still involved in North Melbourne a couple of days a week. I'm a Mazda ambassador as well and Mazda have been a major sponsor of the football club now for 20 years. My job at the club is player development, working with the first and second years at the football club. I'm 41 now so they probably do look at me as a bit of a father figure. I just help them with the preparation side, because that's something that I was really hell-bent on when I was playing football: make sure you're prepared and ready to go and play AFL football.

At the moment, we're doing a father program just for the players and the coaches who've got kids. We go into a little forum and just talk. It's fantastic. My oldest boy is nearly 15 now, whereas Ben Cunnington, for instance, his little daughter might be six months or so. So he can ask me what I did with my kids, how you deal with the sleeping patterns and so on. It's a really, really good program.

My son Cooper is playing football now. He's actually going to Tasmania in July to play football for the schoolboy's team, which is Victoria Under-15. So he's done really well. My daughter Lacie (13) played last year but she just gave it up to take on more dancing. And my little fellow, Hudson, he's 7 and he's playing Under-9 this year. He absolutely loves it.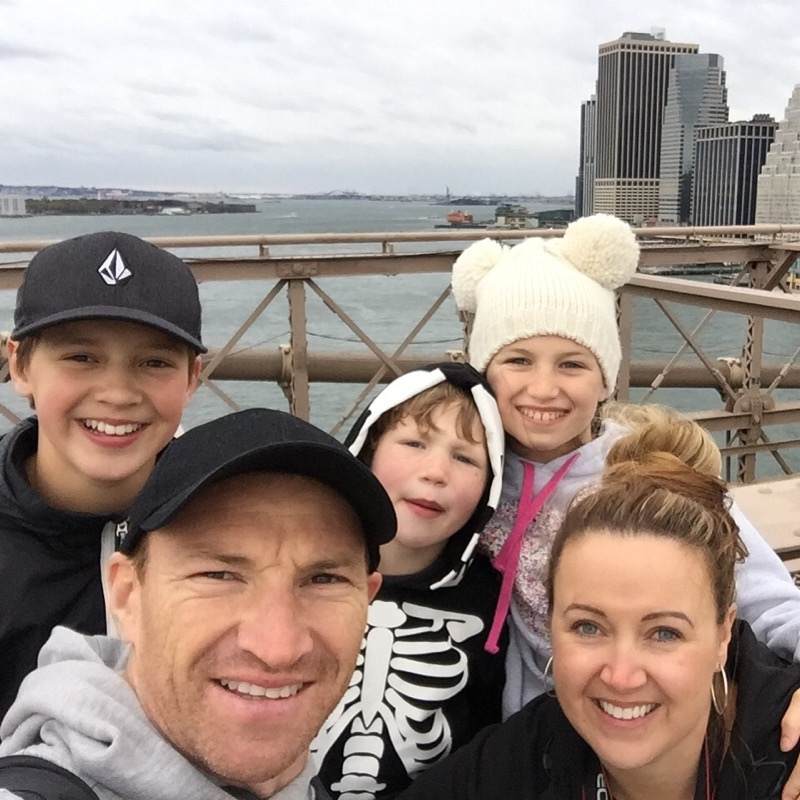 What am I like as a touchline dad? I'm pretty calm. I like to go and watch the football by myself because I don't like missing anything. So I go and stand behind the goal or out on the wing by myself and just relax and watch the game. I try and give my son a few little tips. If I see some stuff that I really think will help my kid, of course, I'm going to tell him. But I try not to be too involved.
When your kids play sport, you have got to be really mindful of not stepping on the coach's toes. It's too hard for the coach if the fathers or the mothers are giving their kids different advice that might not be what's right for the team. So I've always been mindful of that. I make sure that my advice always falls in line with the coach.
BRENT HARVEY IS A MAZDA AMBASSADOR