Since hanging up his boots on his NRL career, Beau Ryan has graduated from The Footy Show to become the new host of Network 10's The Amazing Race Australia. Here, the 33-year-old talks about FaceTime, fatherhood and the life tactic that helped him to repair his marriage.
TFH: You've got a six-year-old daughter and a two-year old son with your wife, Kara. But shooting The Amazing Race Australia would've meant you were away from home for weeks. How did you make that work?
Beau Ryan: "Being away from the family for so long was very hard. I was away just under five weeks and we travelled through maybe 15 countries. I can't imagine doing that without having all the technology to stay in touch. FaceTime saved me. My wife kept sending me photos of the kids and we all got to speak almost every day. Mongolia had quite good WiFi for some reason.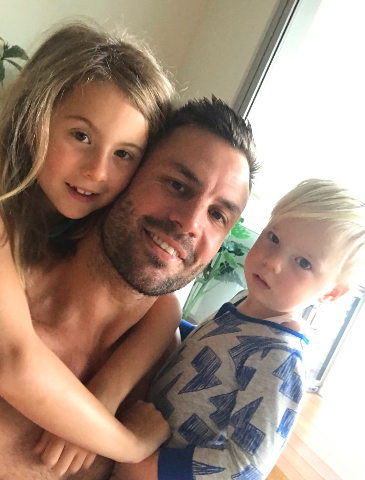 TFH: You grew up in a blue-collar area in Albion Park, NSW. How is your approach to fatherhood different from that of your dad's?
Beau Ryan: Things are very different now. My dad was great – very loving, very hands-on. But I'm more open with my kids. We talk about how we feel a lot. I want to be approachable at all times – I don't want my kids to keep anything from me.
Most nights I lie down with my daughter to put her to bed – I don't know how we got into that routine – but I like it. We lie there and chat. She's at an age now, where I can explain that daddy's got to go to work and that's why I've got to leave early to go on the radio or go away on a plane. She accepts that. They understand that I work so hard and that, when I go away, it's so that we can have the things that we have, and the life that we have.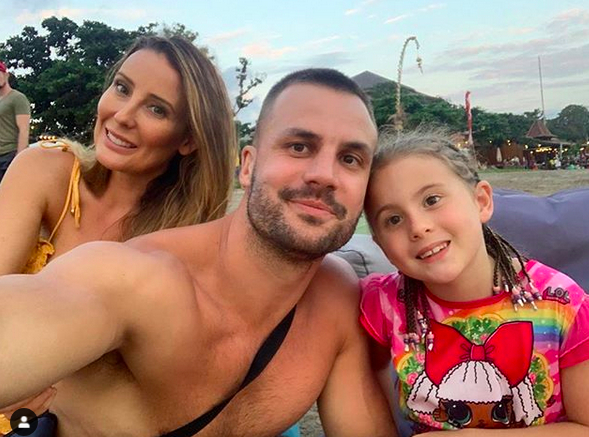 TFH: You mention hard work. Obviously, you built a career as an sportsmen through your work ethic and, even when you were playing footy, you were also building a media career on the side. But your success also means that your kids have a very different lifestyle to what you had growing up. How do you instill that same work ethic and hunger in your kids?
Beau Ryan: I do struggle with that, if I'm going to be honest. It's tough. When I was growing up we didn't go without, but we didn't have a lot. So there's a part of me that wants to give my daughter everything in the world. Sometimes I get a rush of blood to buy her something that I didn't have, growing up – I nearly bought her a horse the other day!
But there's another part that wants her to appreciate what she's got in life and always to be grateful. So if we're in Bali, for example, we point out how other less fortunate people live, the sacrifices other people make, and how tough life can be. My wife is probably better at all this than me. But I'm improving.
TFH: What did you find the hardest thing about becoming a dad? And how did you cope with it?
Beau Ryan: What I found hardest is when we first had a kid and you're trying to follow everyone's advice. You're reading all these books and trying to follow all these rules, thinking you have to bring them up a certain way, send them to bed at a certain time, eat this and eat that. It's stressful. When my daughter was born, I remember checking if she was breathing about 20 times a night!
My wife and I became so much happier when we cut all that out. When my daughter was a few months old, we accepted that we didn't have to follow anyone else's rulebook. We just did DIY parenting and that made our life so much easier. These days we just live how we live. You have to find your own way as a dad.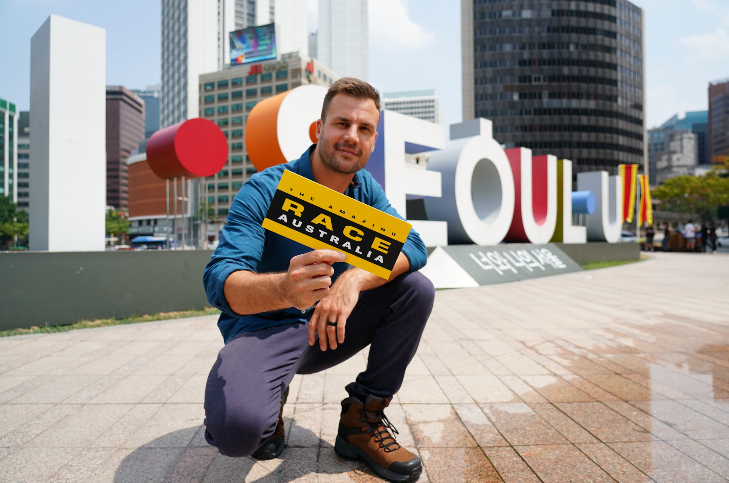 TFH: You had some well-publicised marital problems. But you've managed to put them behind you. What specific things did you do to strengthen your marriage and move forwards?
Beau Ryan: Like any marriage, everyone will have their ups and down. I went from playing professional sport, living a very routine life, to suddenly being all over the shop with work. And I probably said yes to too many jobs.
I'm not hiding behind work as an excuse, but I did become too busy. I was too focused on trying to provide not only for my family, but for my extended family. As a result, I lost sight of what really got me there and, what I care about most, which is my family.
What we've changed is how we make our decisions as a family. Now, when I get a work opportunity, my wife and I will sit down and figure out what's best for us and what's best for our family. It's not about travel or money or exposure – it's about what's best for us. We're in a good place at the moment now. I do regret things that have happened in the past, but I can't change anything.
The other thing I do know is that I can't be away from my family for too long. Otherwise my head falls off.
The Amazing Race Australia, Ten, Monday and Tuesday at 7.30pm