Barry Du Bois has got cancer. Unfortunately, it's not the curable type. Barry, one of Australia's most well-known DIY experts on the back of his TV work on The Living Room and The Renovators, found out in 2017 he had multiple myeloma (cancer of the plasma cells in bone marrow). At the time of his diagnosis, Barry's twin children Bennett and Arabella were just five years old.
Yet Barry has always been a defiantly positive kind of guy with his can-do mentality making him an extremely successful self-made man. Having built up a prosperous design, building and property development business, Barry retired at the age of 45, before getting coaxed back into working in TV. He's faced challenges on the domestic front, too. Barry and his wife suffered multiple pregnancy setbacks before eventually having twins through surrogacy to make Barry a dad at the age of 60.
Here, he reflects on how his cancer diagnosis has influenced his life as a dad and the key lessons that he's determined to pass onto his kids.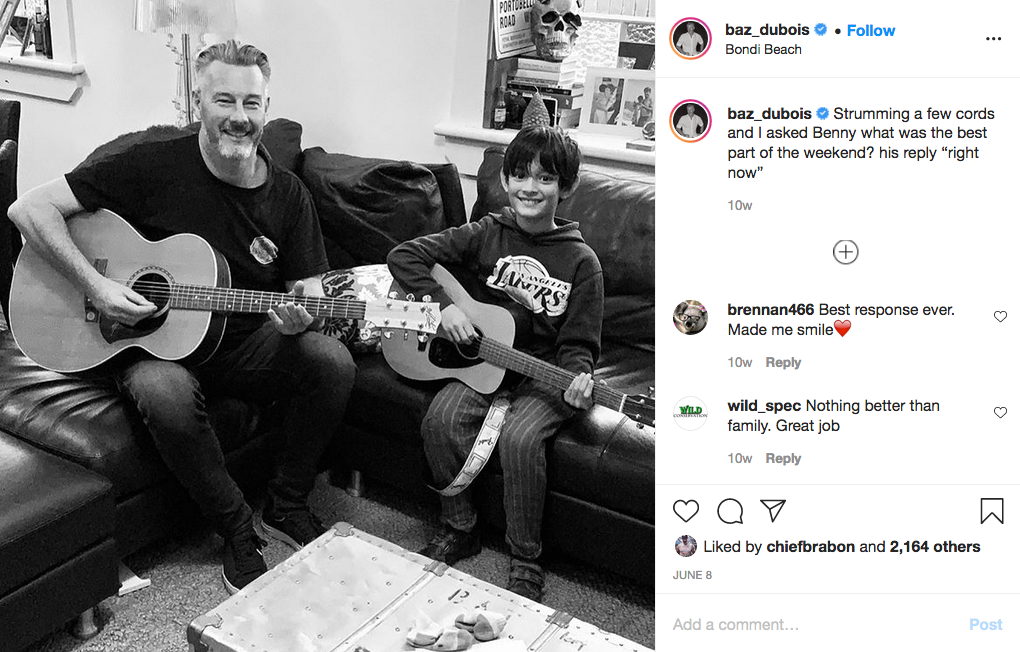 "Whether you're a brain surgeon or a DIYer, in my opinion all skills are a result of self-confidence and self-belief. If you want to and you believe in yourself, you can do anything. That's what I think anyway.
"As it happens, I grew up in the Western Suburbs of Sydney so opportunities weren't great. I had two choices: one was to be a carpenter and one was to be a mechanic. I chose the carpentry route and because I believed in myself, I became very good at it. But I do think if I lived in the Eastern Suburbs, I might have been a lawyer or something like that and I'd probably have been good at that as well. That's not because I'm better than anybody else. It's just because I believe that if I put my mind to something, I can do it.

"All my self-belief and confidence came from my dad. He started off as a tradesman and became a toolmaker, but he was an incredible engineer as well. He'd say to us "We're Du Boises and we can do anything".

"Dad always said you never make a mistake in your life. There are just a lot of things that you never want to do again.
"The other he always said was that everything you do – no matter how good it is – you can always do it 10 per cent better. That's what I always tell people that are interested in DIY, it's just a matter of breaking whatever the task is into as many parts as you can and then minutely improving every one of those parts. Don't try and take things on as one giant project, otherwise they can become too daunting.
"My wife and I went through 13 miscarriages through IVF. We were on an adoption list in China for four years. We had multiple attempts at surrogacy before we eventually got our twins. But I don't see all that as being put through the emotional ringer. I see that as having a gift in knowledge. I mean there's a portion of the population that doesn't even know surrogacy or infertility exists. I'm very lucky to have that awareness. That knowledge enables me to make a better life for myself and my family.
"When you're given a shortened life span, you realise how precious every second of that life is. Every negative thought you have is a waste of a moment in your life. When I was first diagnosed, the doctor told me that I had three months to live.
"Now there was a time when I did invest in the negative. I went through a bout of depression and blocked out everything, I did depression really well, too – I was the most depressed fucker on earth! But thankfully you go through it and, at first, it's frightening but you do survive.
"When I got the last lot of cancer, my children were about four years old. Now at that time, I was on the board of three charities, I had my own foundation, I was working two jobs, I had a collection of motorbikes, I was doing all those things. My prognosis was that I was going to die in five years Now I didn't believe that I would, but I had to have a plan in case that happened. So I sold off some of my motorbikes. I retired from some of the boards because to sit on those boards would've meant I would be away from my children more. And now I've put some of those days into doing yoga and exercise to see if I can make it 1501 days or 1502 days.
"What do I do with that extra time I've made? I drop my kids to school. I spend time with them in the garage. We walk together, we talk together, I sit with them more, we have music lessons, I tell them stories. I also sit down and record a podcast with them every year. I write down 20 questions – who's your favourite superhero and why? Who's your favourite teacher? What made you smile today? I ask them the same questions each year. You hear these little stories that you'd never have got otherwise.

"If I was a young man and I had a mortgage that there is no sign of ever paying off and no room to take four weeks a year off with my children, I'd reassess. Because what if I don't live forever? I want to play with my children. I want to teach them how to surf, those are the things that I want to leave my children with. I'm not going to put the work into something if it's just going to give me a new car or a bigger boat or a shinier watch. I'm not going to do things if it means I don't spend the time with my family.

"I try and teach my kids about financial security. Whenever money comes into their life, it goes into a jar and when the jar is full, they don't get the money. We superglue the jar lid shut and then I superglue a Lego man on top of the jar. Every Monday morning, when the children wake up there's a 20 cent or a dollar coin on that jar. And they're going to grow up believing that if you invest in something, you get a return and you can do what you like with the return.
Now my children realize the more jars they have, the more returns they have. That's why, at eight years old, from small change only, my children are invested in three different countries, in three different stock exchanges around the world. My guess is by the time they reach university just from this small change and compounding interest they will have financial freedom. You will never learn that lesson from this society."
The Living Room is on now on Network Ten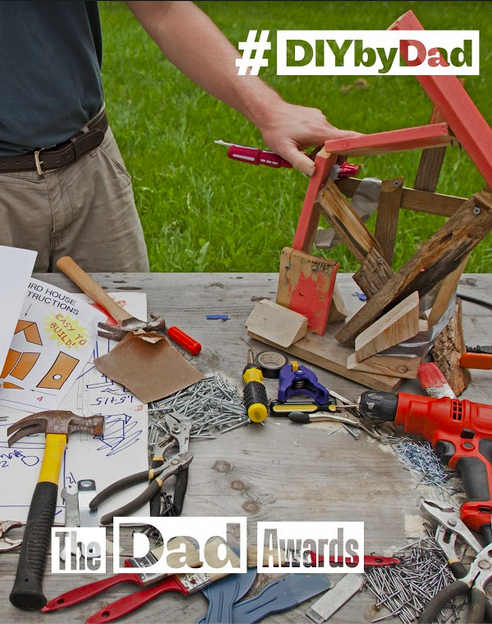 This Father's Day we're celebrating dads who get "on the tools" with The Dad Awards in partnership with Mitre 10.

*Know a dad who's good with a hairbrush?
Tag him on social media at #hairbydad.

*Know a dad who's handy? #diybydad.

*King of the kitchen? #dinnerbydad.

*A dad who keeps the kids dapper? #dressedbydad.

Enter before Friday, September 4 and, if you're an Australian resident, you could win one of four $500 Mitre 10 vouchers.