It's 57 years since LEGO first arrived in Australia. Now Sydney has joined the big guns of London, New York and Shanghai to launch it's very own flagship store. TFH went to the grand LEGO opening in Bondi Junction – here's what we learned:

Sydney has a new destination for kids' parties
Already hosted that party where you hire a Shetland pony and transform it into a "unicorn" with a conical hat? The prospect of another Pokemon-themed shin-dig feeling a bit, well, tired? Meet the solution. In one corner, the new LEGO store has a cave that's specially designed for kids' parties. Book it and watch your child's school-yard credibility explode to rock-star status.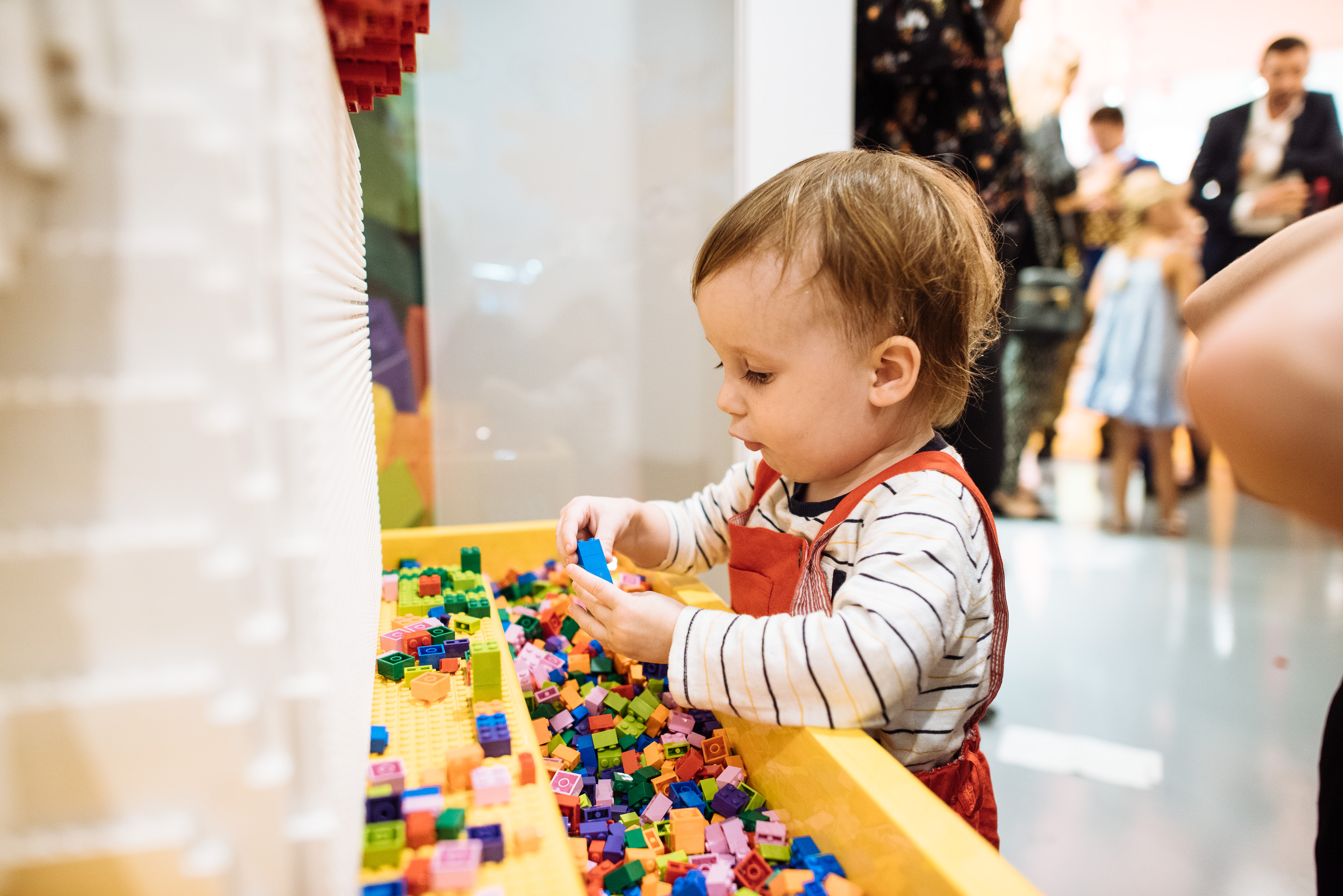 And a fresh option for desperate dads on rainy days
The Australian Museum, Monkey Mania and Aquarium will always be sure-fire bets. But the LEGO store also has free play stations scattered throughout so your kids can indulge their appetite for construction.
The pick-a-brick wall offers salvation
LEGO pieces are free-spirited creatures. They like to wander far afield, which is why you're always treading on the little bastards when you go to the bathroom in the dead of night. But every dad has faced that special hell when the crucial piece required to finish your daughter's LEGO Jurassic World T-Rex goes missing. Your child is distraught and there's nothing you can do… until now. The store's pick-a-brick wall can now allow you to complete your masterpiece. Crisis averted!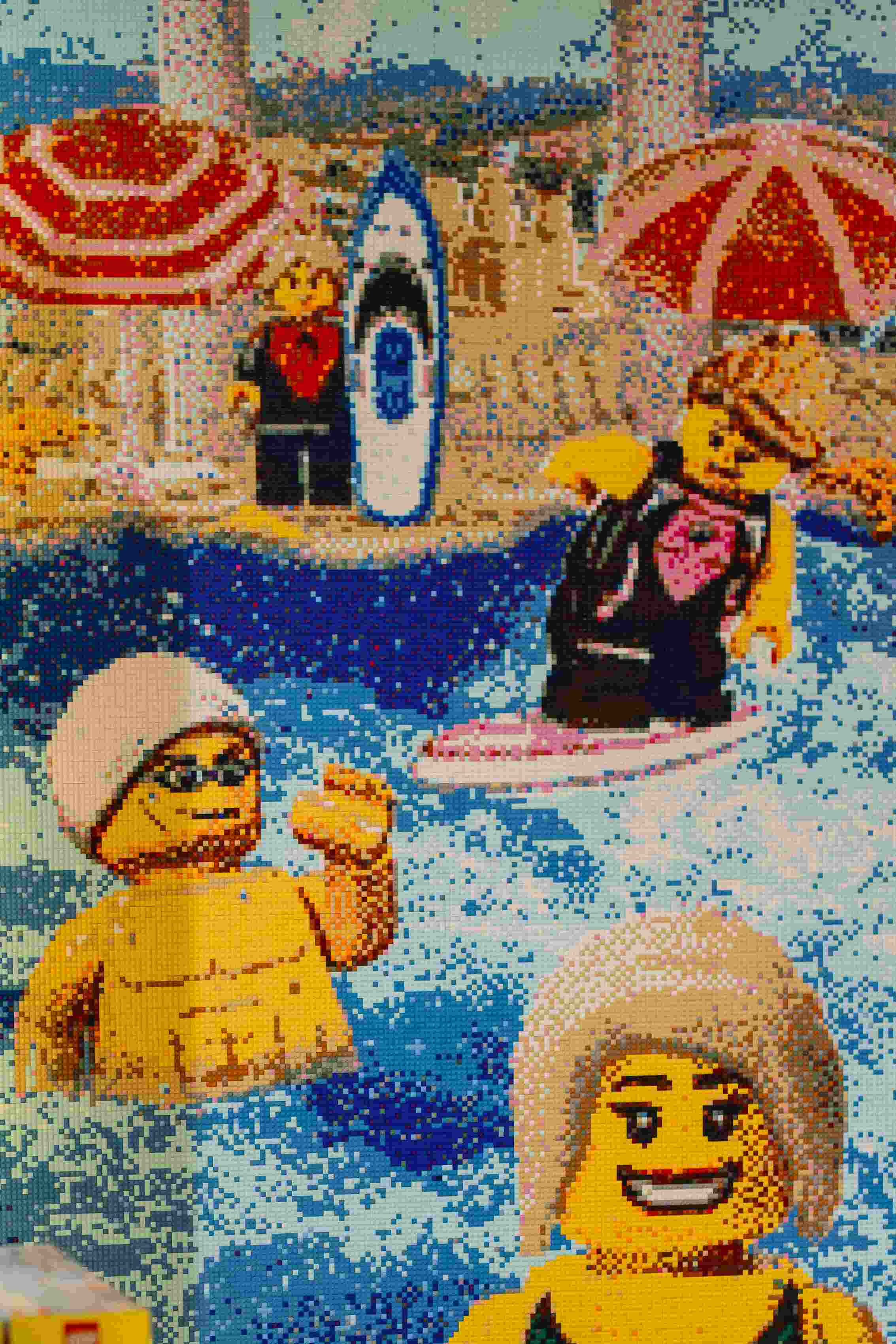 You need to raise your LEGO game
Visually, the store is book-ended by two mind-blowing installations. The Bondi Beach mosaic is 5.4 metres tall and took Ryan 'The BrickMan' McNaught 314 hours to build using 75,314 bricks. The second mosaic of the Opera House and Harbour Bridge took the BrickMan 282 hours with over 62,300 bricks. Meanwhile you're struggling to help your son finish his LEGO Star Wars Droid Gunship… You need fresh inspiration – find it here.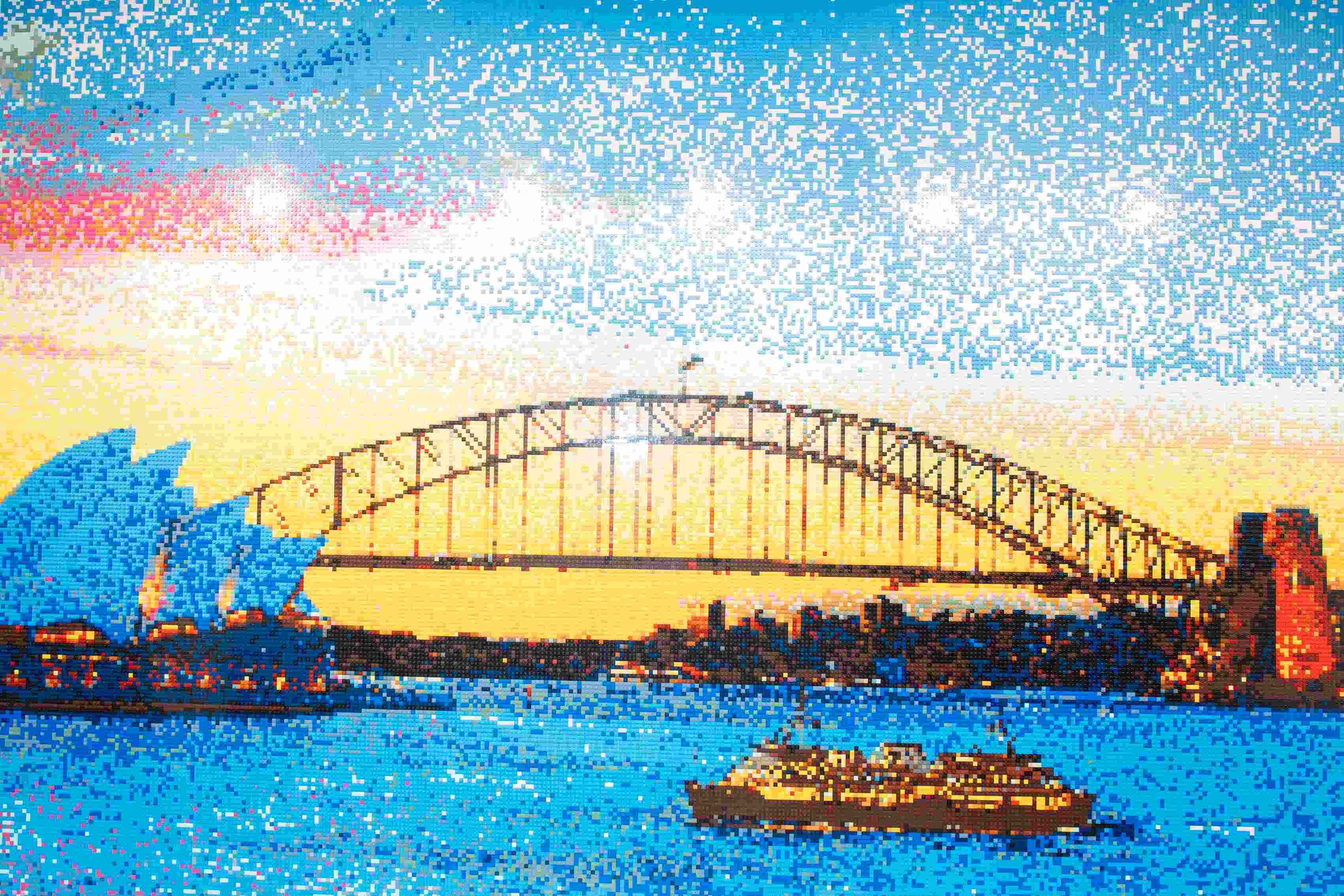 But stay aware of your limitations
The night's MC David Campbell quizzed one of the LEGO staffers on just how long it'd taken to build the Disney Castle on display in the store. The answer: 20 hours. As David said: "That's a commitment, okay. Think about that as you're buying things. I still say go for it, but the kids are going to be asking; 'When are you going to finish, dad?' They'll be asking that a lot."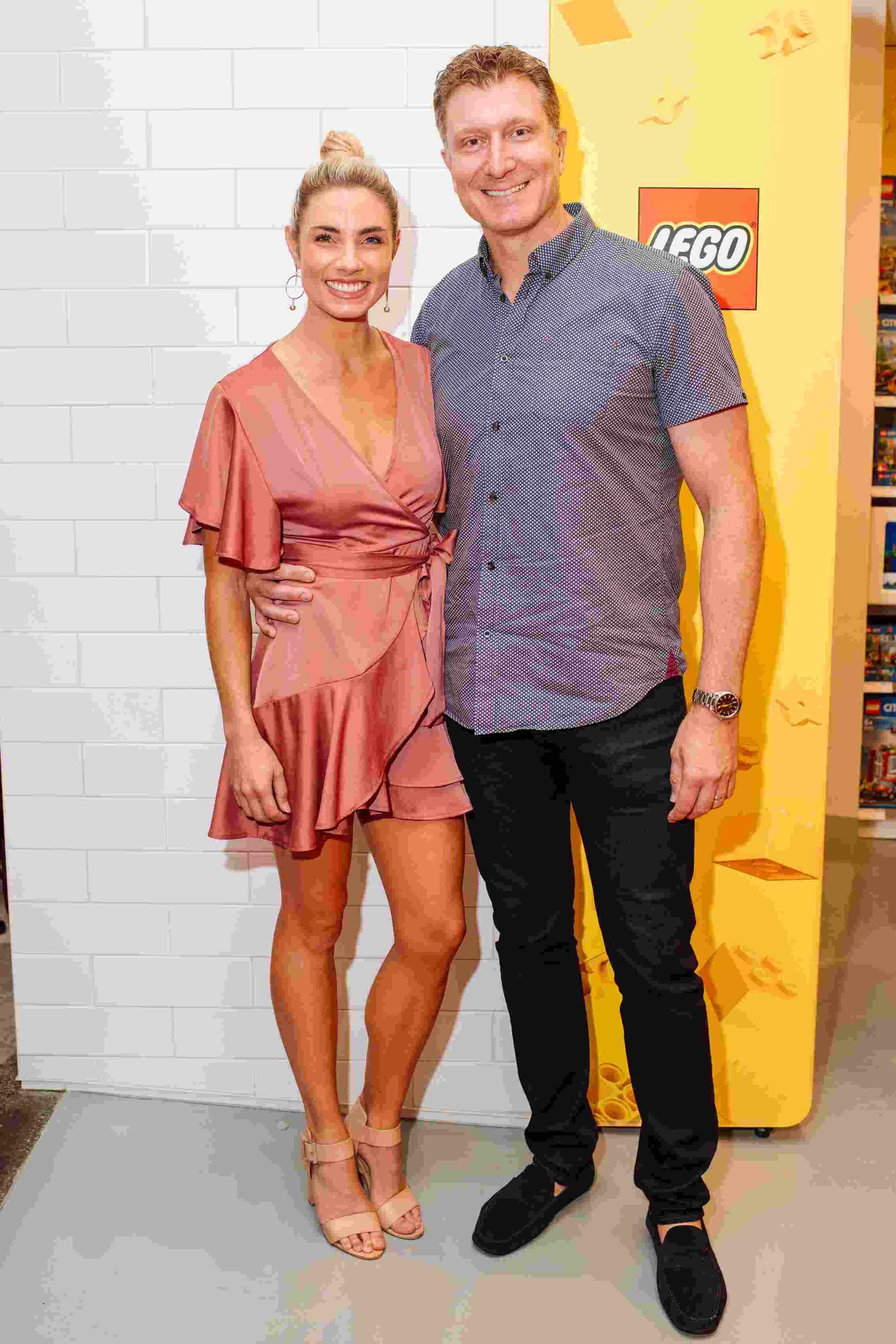 Simon (the Red Wiggle) cemented his position as the ultimate member
Sure, Anthony (the Blue Wiggle) is the OG and a strong contender for the mantle. And yes, Emma (Yellow) is still all the kids' favourites. But for me, some of the gloss has come off her and Lachie (Purple) ever since I discovered the pair used to be an item.
Now whenever I watch The Wiggles, I'm struck by the awkwardness of being forced to work at such close quarters with an Ex. Particularly in a job that compels you to radiate next-level cheerfulness and positive vibes (while inside your battered soul is still weeping at what might have been with your lost love…). The thought of this ongoing psychodrama slightly detracts from my overall enjoyment of Rock-a-bye Your Bear. On that basis, Simon (the Red Wiggle) clinches pole position, narrowly edging out Captain Feathersword simply because these days I feel pirates are just a bit played-out.