COVID highlighted the fact that parenting is increasingly a role with no rulebook. And there's no turning back. How do we build on the positive possibilities in our parenting lives? Because you can, and greater happiness and fulfillment at home and at work might just be on the other side…
TOPIC IN BRIEF
There's a silent revolution going on. Gender roles are being flipped, mashed and reimagined. Dads are more actively involved in their kids' lives than ever before, spending three times as many hours a week with their kids as dads did in the 1960s.
Throw a pandemic into the mix, and it's utter chaos! With COVID, the shift in parental roles has hit the accelerator. How do we make the most of the positive shifts, with no rulebook and significant challenges. This presentation tackles those issues head-on.
WHAT DOES YOUR TEAM LEAVE WITH?
A glimpse of the future – how your workplace will look in 10 years.
Tips for keeping the newly formed domestic bonds strong after COVID.
Practical ways to adapt to the new reality more quickly – how to unlock the benefits and dodge the pitfalls.
Flexibility with work – ideas for taking advantage of it and the conversations you need to have.
Intention matters – how to operate more effectively in a world without boundaries.
RECOMMENDED AUDIENCES
Parents, dads, all
THE FATHER HOOD CORPORATE PACKAGES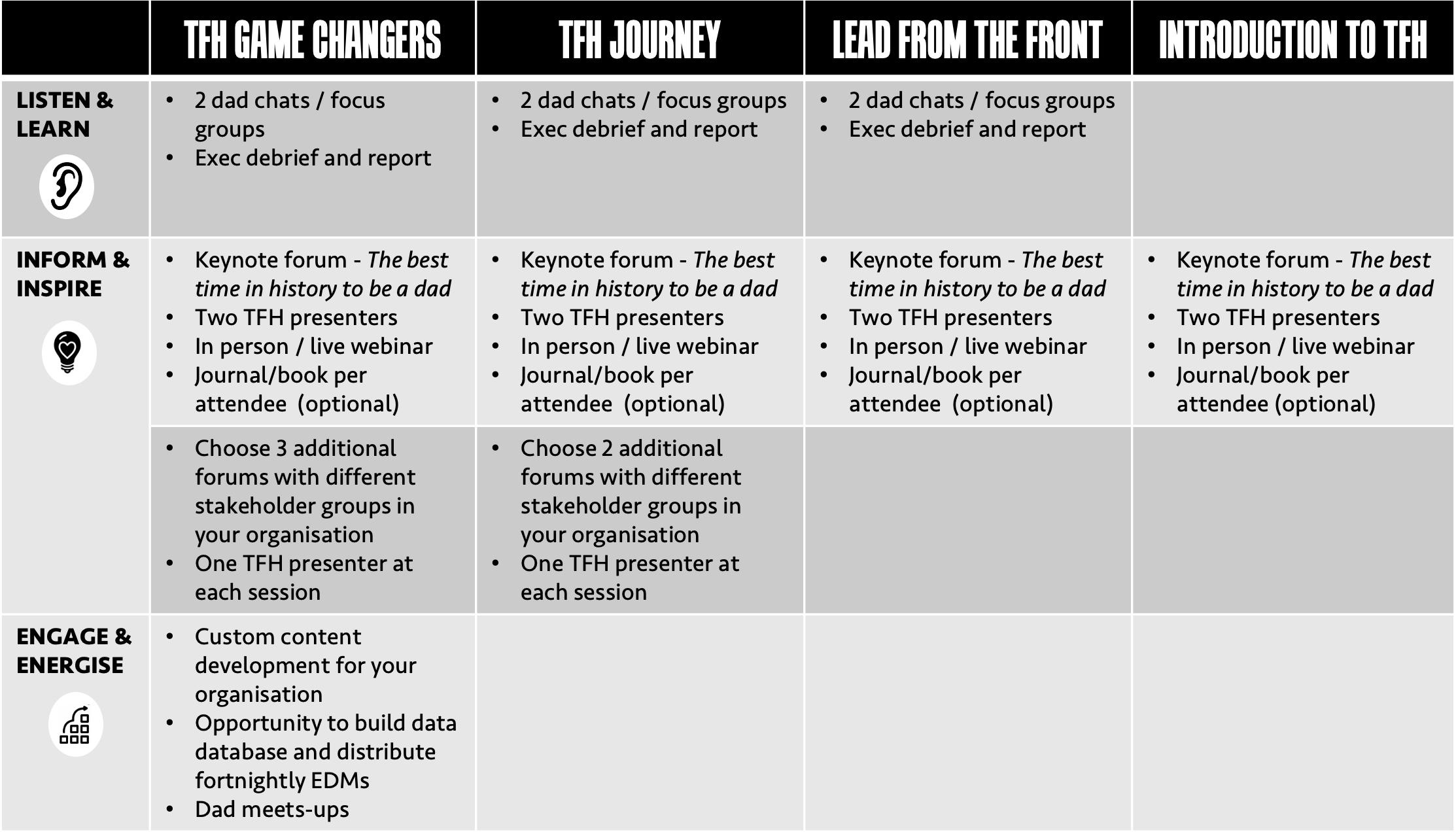 To learn more about this presentation and others that The Father Hood team can deliver for your organisation, please email jeremy@the-father-hood.com