Tom Docking and his wife, Kate, had just sold everything to set off on a two-year round-the-world trip. They'd only got as far as Hayman Island when Tom found out he was going to become a dad. Suffice to say, it wasn't part of the plan. "It redefined what shock was for me," he says. "Kate said I didn't really talk for two weeks."
Four years on and with three kids – Evelyn (4), Annabelle (2) and Joseph (6 months) – in his brood, Tom has certainly embraced fatherhood since then. But that initial experience left its mark. In hindsight, Tom realised that he'd been lucky to have received so much family support when he became a dad.
"That got me thinking: 'Man, imagine if I was 19 and having a kid and I didn't have any family.' But that happens every day. There's 300,000 babies born a year in Australia, many of those to new dads who don't have any sort of support whatsoever. Realising that made me ask: how can there be no support for all these dads?"
Tom took action setting up Dads Group Inc, a not-for-profit initiative that's created over 100 support groups across Australia to empower new and expectant fathers. Over a coffee, dads can share their experiences, make new friends and get their head around the life-scrambling challenge that is fatherhood. Think of it like a mother's group for dads minus the lactational chit-chat and passive-aggressive guilt-trips (find your nearest one here.)
This Father's Day, Dad's Group Inc are hosting events around the country in the form of Man With A Pram.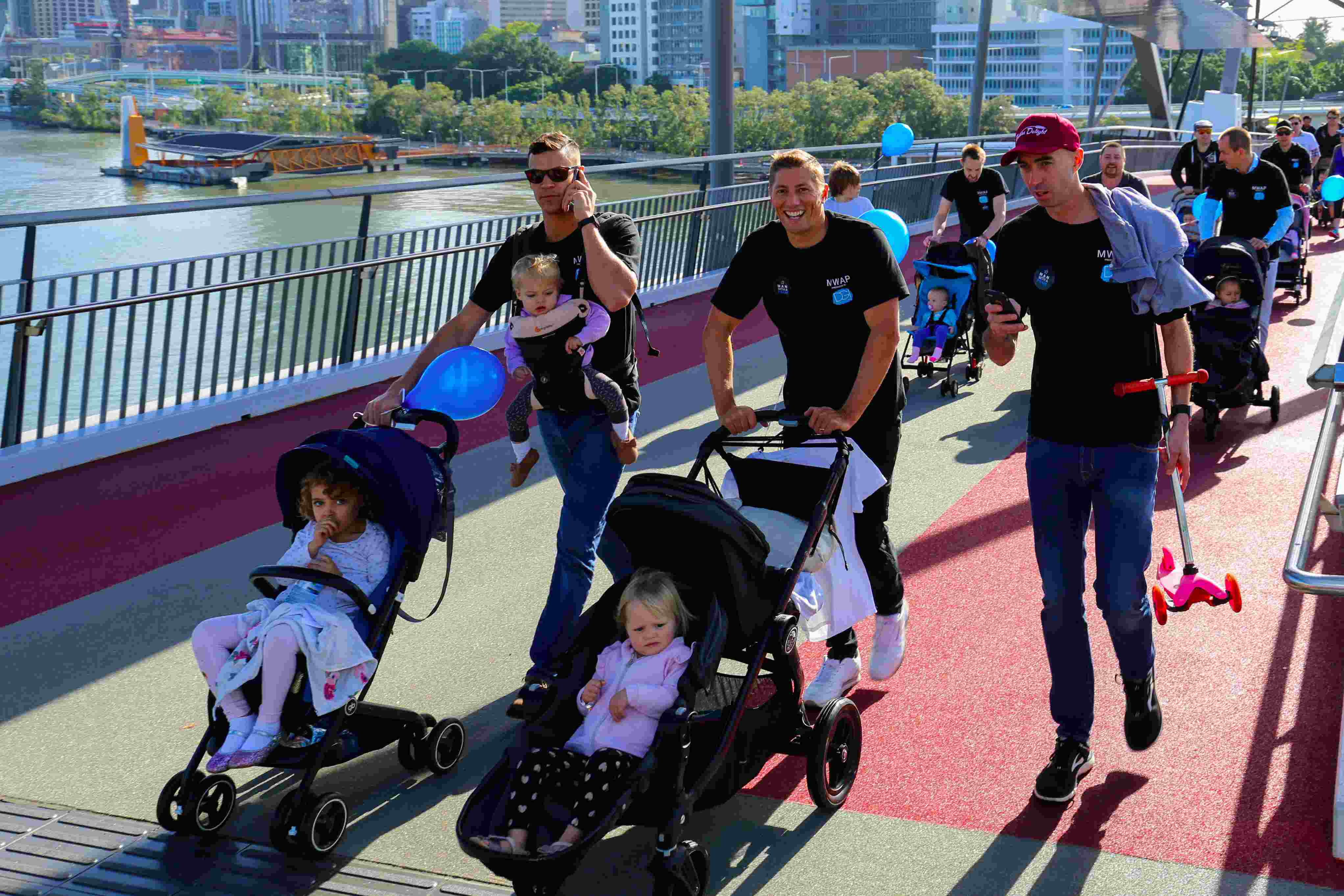 Taking place at 8.30am on Father's Day (September 1), Man With A Pram is an organised walk for new(ish) dads with their prams and babies. Mums, grandparents and friends are also welcome to attend.
"We talk about how it takes a village to raise a child," Tom says. "But a lot of dads don't have family nearby or they've just moved interstate. For one day, we create that village with Man With A Pram."
Head along for a coffee and light breakfast before a gentle stroll that culminates in some community events. "It's like a celebration of parenthood, but with a focus on fatherhood," Tom says

How do you get involved:
Log onto the Man With A Pram website and buy a ticket for your local event by making a donation to support Dad's Group. Pop along to the walk on September 1, meet other new dads in your area and get your Father's Day off to a winning start.